Player Spotlight – Filip Zadina
Photo credit:Tom Fuller, USA TODAY Sports
Whether we maintain the hockey-status-quo with 
Zads,
 give an ode to 
Tone Loc
 with 
Funky Cold Zadina,
 or keep his Halifax nickname 
Funky Goal Zadina, 
the Red Wings Czech young gun needs an official nickname. All the Wings greats have had iconic nicknames, and regardless of which one we settle on, Zadina's going to be special for years to come and will hopefully *
fingers crossed* 
be donning the Winged Wheel for the entirety of his NHL career.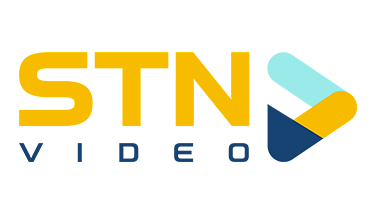 Photo Credit: Tim Fuller-USA TODAY Sports
Let's flashback to the 2018 draft night – Zadina was one the most highly touted prospects and was considered by the majority of experts to be a no-brainer top-3 pick. However, when Buffalo, Carolina, and Montreal opted out of taking the high-flying Czech, the Wings brass were praying he'd somehow still be available for their 6th spot selection. Well, as fate had it, Zadina somehow was, Detroit wasted no time drafting the prized prospect. Why? Well, in his only season in Halifax, he led all rookies in points, was named to the All-Star Team, and won the Mike Bossy Trophy as the best professional prospect in the QMJHL.
The Pardubice native is the son of Marek Zadina, a European hockey veteran that applied his trade overseas for 19 seasons. And while having a hockey pedigree never hurts a player's development, it's Filip's work ethic that has got him to where he is today. Combine that drive with the confidence to tell his agent on draft day that if the Senators and Canadiens pass on him that "[He's] going to fill their nets with pucks" and you have the perfect recipe for a deadly NHL forward. It's unfortunate that COVID has sheltered the Canadian teams from his wrath by isolating them in the North division. But luckily for Wings fans, there's no doubt the Czech sniper will be looking to exact his draft-day-revenge as soon as he can.
The decision to have Zadina play 17 games in the Czech Republic prior to the NHL season is paying big dividends for the Wings organization. Not only was his confidence boosted by tallying 14 points in 17 games, but more importantly, he was forced to play in an extremely physical league that often causes difficulties for smaller forwards. But Zadina shined brighter than the famed
Valstice Castle
 and gave Wings fans hope that the end of the rebuild could soon be in sight.
While he's failed to light-the-lamp this season, the former 6th overall draft pick has tallied two assists, boasted a +1 plus/minus, and has yet to land in the sin bin. It's safe to say that Blashill would like to see his young forward shoot more than the two shots he's taken so far, but he's playing a smart game that has quietly helped contribute to the Wings 2-2 record. It'll be interesting to see where Blashill slots Zadina on their upcoming road trip against the winless Blackhawks. 
Zads 
has earned comparisons to Nikita Kucherov and Vladimir Tarasenko, but he will likely be more excited to play against his favorite player, Patrick Kane. The added motivation of playing against his idol, and the fact that Chicago doesn't look like the Hawks of old, could create the perfect storm to boost the Czech sniper's confidence. This could be achieved by giving him more time on the 1st powerplay unit or lining him up to feed off the red-hot Bobby Ryan. Either way, the Wings could be flying high if they are able to leave The Windy City with four points, and give them the confidence to go in and beat a rusty Dallas Stars team. Zadina and Detroit fans will be hoping this road trip solidifies his Wings' nickname as 
Funky Goal Zadina
 for now and forever.