Player Spotlight – Filip Hronek
Photo credit:Tim Fuller-USA TODAY Sports
As a young-lad, I was lucky enough to visit Prague, or as the locals call it – Praha. Unfortunately, I wasn't able to visit Hradec Králové, or as Filip Hronek calls it – home. By all accounts, the small town of 100,000 people is absolutely stunning, but the fact it raised Detroit's top-performing defenseman is what Wings fans are really interested in. The former second-round pick in the 2016 NHL entry draft is one of the lone bright spots in a fairly disappointing season. This is why it felt like the perfect time to give the 23-year-old some much-deserved attention.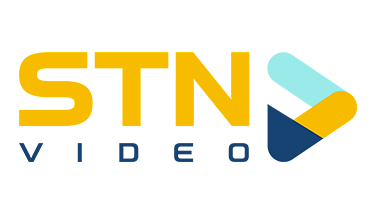 Let's be honest, the Wings snagged an absolute gem in a draft-class that included the likes of Auston Matthews, Patrik Laine, Pierre-Luc Dubois, Mikhail Sergachev, and Alexander Nylander. And while the Czech national took until last night to light-the-lamp this season on an empty-netter, he remains at the top of the Wings points list with 17 assists and one goal. Hronek's exceptional passing has him ranked 24th amongst defensemen in points, and you know it's only a matter of time until he starts firing in more goals. In fact, with 60 shots, Hronek currently sits 22nd amongst defensemen for shots on goal, proving this one-goal season is far from a lack-of-trying. But as the ol' hockey adage states – Good things happen when you get pucks on net, so this should leave Wings fans optimistic that if Hronek is able to add some more tallies to the goal-column, the wins will surely follow.
The knock against Hronek has to be his abysmal: -13 plus/minus. However, that stat needs to be taken with a grain of salt. The Wings hold the unfavorable distinction of sitting third in goals-against with 99, and Hronek is currently averaging a team-leading 19:01 minutes on-the-ice. Combine that with the Central Division boasting three of the top-five teams in the league and it should be expected that he's going to be on-the-ice for a lot of goals, both for, and against. The saving grace for Wings fans has to be that Hronek is proving he has the potential to be a top-pairing defenseman in this league. And besides the play of Jonathan Bernier, he's one of the few players that have really impressed this season.
Regardless of the losses, we need to stay positive, and Hronek played a huge part in ending Carolina's 8-game winning streak. This is like why the Wings' young Czech star has earned praise from not only the coaching staff, but from Wings legend Chris Chelios. In a candid interview, Chelios admitted that, while he still struggles to pronounce the former Saginaw Spirt's name, his talent is absolutely undeniable. You'd be hard-pressed to find a defenseman with a work-ethic like Chelios and we often underestimate how much these subtle influences can impact a player's development. So when you add Chelios to the support squad of legendary hard-workers like Shawn Horcoff and Dan Cleary, you have the recipe for the proper development of a blue-line stud. If Detroit expects to make any progress in the future, they'll need a legit minute-muncher at the back. Time will tell if Hronek can fill that role, but if you could toss a bet down in Vegas about his success in Hockeytown, I think that'd be a calculated risk worth taking.