Observations from Red Wings' first two games of 2020-21 season
Photo credit:Eric Bronson-USA TODAY Sports
Three hundred-plus days later, and the Detroit Red Wings finally are playing hockey.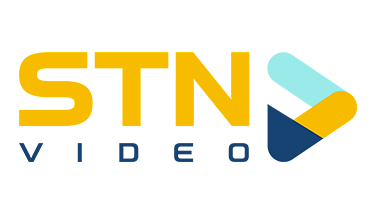 The NHL did the Red Wings no favors by matching them up against the Corsi kings in the Carolina Hurricanes for their first two games in 10 months. The Hurricanes, known for stifling teams offensively with their aggressiveness, were third in the league last season in Corsi for percentage (54.3%) and sixth in expected goals for (52.41), so the odds were stacked against Detroit for a strong start.
However, the Red Wings managed to split their first two games of the season against one of the league's better teams. This year's team still has a lot of issues that have carried over from last year's team, but there also were some bright spots for fans to be excited about.
Offense improving?

The Detroit Red Wings had trouble scoring last year, averaging just 2 goals per game, which was 0.53 goals per game less than the 30th place Los Angeles Kings.
The lack of offense continued in the first game this season, as the Red Wings were held scoreless and had just 1.43 expected goals for. They broke through in the second game, snapping the goal drought in the second period and adding three more after that (one of which was an empty-netter).
So, through two games this season, the Red Wings are averaging…two goals per game, yet again. I know, it's silly to talk about averages just two games into a season, but it was just too on-brand not to mention.
Last season, the goals were hard to come by. And if the Red Wings didn't get any offense from their top line of
Anthony Mantha
,
Dylan Larkin
and
Tyler Bertuzzi
, the goals were really hard to come by. Larkin had one fluky goal and an empty-netter on Saturday, but the rest of the scoring came from
Bobby Ryan
and
Robby Fabbri
.
And while it is nice to see Ryan score in his first game, he hasn't scored more than 20 goals since the 2015-16 season, so it would be unreasonable to think he could replicate that five seasons later, especially during a shortened season.
Not crumbling under pressure
Speaking of remaining competitive, another storyline from last season was the Red Wings' inability to keep games close. As soon as they gave up the first goal, that usually snowballed into a second, third, fourth or more goals, putting the game out of reach and allowing their opponents to sit back and lock down on the defensive end.
The Red Wings lost their first game 3-0, but it was 1-0 for most of the game. The shots didn't make the game seem close (the Hurricanes outshot the Red Wings 43-14), but through the first two periods, the Hurricanes held a slight 17-15 lead in scoring chances before dominating the third.
In addition to keeping games competitive, they had issues holding a lead. Last season, the Red Wings were 11-17-2 when scoring first. During their second game Saturday, they gave up a 1-0 lead, and a 2-1 lead before finally taking a 3-2 lead and adding an empty-net goal.
The Red Wings of last year would have folded after giving up the 1-0 lead and most likely would have ended up losing 4-1.
But this year's team early on showed some fight and resilience Saturday after losing the lead multiple times.
Goalies look strong

For the first time since the 2009-10 season,
Jimmy Howard
will not suit up full time for the Red Wings. And since the Red Wings have no prospects ready for a full-time role, they have enlisted
Thomas Greiss
and
Jonathan Bernier
to carry the load with
Calvin Pickard
on the taxi squad.
Greiss and Bernier each got a start, and they both looked phenomenal. Greiss, especially, had to stand on his head in making 41 saves on Thursday. Bernier, while not as busy as Greiss, still made 29 saves and looked solid in his first start. Both goalies are top 10 in the league in goals saved above average after their first starts (Greiss, 2.10 and Bernier, 1.30).
Being a goalie for the Red Wings these days is asking a lot. More often than not, the defense is going to struggle, which is going to put the pressure on the goalies to make big saves to keep the game close.
Thoughts moving forward
Two games is not a big sample size, but I expect this team will have a lot of ups and downs this season. There will be games where the offense struggles to score and they will have to overrely on their goalies, but I expect we won't see the pitiful offensive performances we saw last season.
The defense will look comical at times, but there will be games where it also looks like a passable NHL defense.
This year's team still struggles with breaking out of its own zone with possession and entering the offensive zone with possession, two key stats in creating scoring chances.
It's an improved team but still a team destined for a bottom-five finish.
Stats via NHL.com, Hockey Reference and Natural Stat Trick.