Now Signed Through Next Two Seasons, Red Wings F Tyler Bertuzzi Aiming to Recapture Previous Form
Photo credit:Jerome Miron-USA TODAY Sports
In an effort to take a much-needed positive step forward in 2021-22, the Detroit Red Wings have made numerous additions to their roster this off-season, and while the front office is expected to continue adding pieces, they've also taken care of an in-house situation as forward @Tyler Bertuzzi has been re-signed to a two-year contract.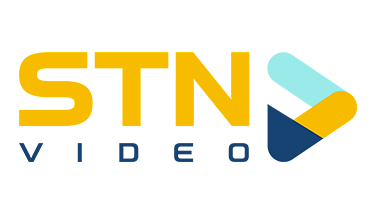 After signing a one-year, $3.5 million contract extension last summer, Bertuzzi, 26, became a restricted free agent once again this off-season and was searching for his next deal. But unlike in 2020, the two sides hammered out a new contract much quicker this time around, which will keep him in Detroit through 2022-23 and will come with a $4.75 million cap hit per season, according to
PuckPedia.com
.
Coming off season-ending back surgery, the 6'1″ forward is determined to make a strong comeback next season, especially since his 2020-21 campaign ended prematurely after just nine games. Now that he's signed for the next two seasons, this new job security should allow him to showcase his talents as a top-three skater and provide him an opportunity to prove he's fully healthy.
"I think this way, it gives me two years to prove that I can stay healthy, and still play and be good," Bertuzzi explained during his zoom press conference. "It gives them [front office] to look at me and say, 'Okay, yeah. He's still healthy, he's good.' It just worked out for both sides."
Considering Bertuzzi's camp filed for arbitration and experienced a mentally challenging process last off-season, it quickly became obvious that he didn't want to go through a similar situation this summer, which is likely one of the key reasons his extension was able to be worked out so soon. Once both sides found a price that was mutually agreeable, the former second-round pick was extremely happy to sign on the dotted line, clearing the way for him to focus on the upcoming season.
"No one wanted to go to arbitration, that wasn't even in our heads," Bertuzzi discussed. "We knew we'd get something done and come to even ground. I'm happy it did and I think both sides are really happy.
"I can tell you I'm glad to be a Red Wing."
Despite participating in less than 10 games last season, Bertuzzi still proved to be very effective before his injury, as he averaged 19:37 minutes of ice time per game and produced five goals, seven points, four power-play points, 20 shots on goal, 13 hits, six takeaways, three blocks and won one of his two faceoff opportunities.
With a handful of new faces set to join the organization, including @Nick Leddy, @Jordan Oesterle, @Pius Suter and @Alex Nedeljkovic, the Red Wings' roster may look a little different in 2021-22 compared to previous seasons. Having said that, youth remains a prominent aspect of this team and will likely grow even larger once some of the top young skaters become full-time regulars in the NHL, which should make for a very exciting campaign.
"Some good players [are] coming, a mix of older veterans that will bring a lot to the team and be there for the younger guys," Bertuzzi detailed. "Then obviously, a few young guys that are really good in the league already. So I'm very excited, I talked to Larks and Fab yesterday [Friday] and we're all very excited for this year."