WATCH: Nedeljkovic, Red Wings defenders block seven shots in 25 seconds before Suter scores to tie game
Photo credit:Rick Osentoski-USA TODAY Sports
One of the most unbelievable sequences of the 2021–22 National Hockey League season so far occurred late in the third period of Friday's game between the Detroit Red Wings and the Florida Panthers.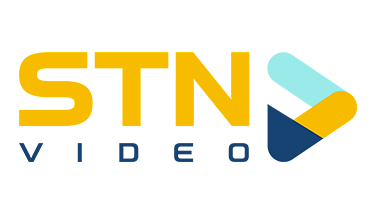 Leading the Red Wings by a 2-1 score with less than seven minutes remaining in regulation time, Florida had control of the puck in the offensive zone and attempted to throw absolutely everything towards Detroit goaltender @Alex Nedeljkovic.
Here's a quick rundown of everything notable that happened in Detroit's end between the 13:46 and 14:13 marks of the third period:
Panthers defenseman @Gustav Forsling attempted a shot from the point. @Adam Erne blocked it.
Forsling set up teammate @Eetu Luostarinen for a one-timer, also from the blue line. @Robby Fabbri blocked it.
@Jonathan Huberdeau picked up the puck and passed it to Luostarinen in the slot for another one-timer. Once again, Fabbri blocked it.
Luostarinen found a wide-open @Brandon Montour with a pass at the right faceoff circle. Montour fired a quick shot that Nedeljkovic lunged over and somehow stopped with his glove.
Montour picked up his own rebound and fired it right back towards the Detroit net. Nedeljkovic might have also gotten a piece of that attempt.
Again, Luostarinen found the puck in the slot and attempted to shovel it in Nedeljkovic's direction. It appeared to hit Huberdeau's skate before it could arrive at its intended destination.
After the Panthers moved the puck around for a few seconds, Montour wound up for another shot at the right point. Both Fabbri and Erne dove to try and get a piece of the blast; Danny DeKeyser ended up blocking it but broke his stick attempting to clear the puck out of the zone.
Montour picked up DeKeyser's failed clearing attempt and fired another shot towards the net. Nedeljkovic batted it away with his glove, sending it all the way into the neutral zone.
Whew. Words don't do the sequence justice. Watch it for yourself here:
The Red Wings managed to tie the game just over two minutes later when @Pius Suter redirected a long shot by Moritz Seider past Panthers goaltender @Sergei Bobrovsky.
Suter had only recorded one point (an assist) in his first seven games as a Red Wing. Fabbri picked up the secondary assist on Suter's first goal of the season, which came just moments before an octopus hit the ice at Little Caesars Arena:
Detroit ultimately fell in overtime when @Aleksander Barkov scored his second goal of the game. Luostarinen scored Florida's other goal in the contest; @Sam Gagner also scored for Detroit.
The Red Wings now possess a 4-2-2 record in 2021–22. They'll return to action Saturday to take on the Toronto Maple Leafs on Bally Sports Detroit and Hockey Night in Canada at 7:00 p.m. ET.