Let's talk about… trades
As Salt-N-Pepa
said, "Let's talk about….Trades." Okay, they
may
have been talking about something else, but we need to talk about trades right now. Honestly, at this point, I think it's safe to say that Wings fans aren't envisioning Bobby Ryan, Sam Gagner, Marc Staal, and Jonothan Bernier hoisting the 2020-21 Stanley Cup. And you know what? That's okay. Yzerman and the Wings brass have never been shy about the rebuild, and sitting in the basement of the Central Division with the most games played doesn't bode well for a Cup run. So, what's the plan?  Well, in this unique year the trade deadline is April 12
th
and there are several Wings players rumored to be targeted. Of course, this is a double-edged sword because one of the better players will be shipped out for the uncertain, but that gamble could pay big dividends in the future. But who? Enter the trade bait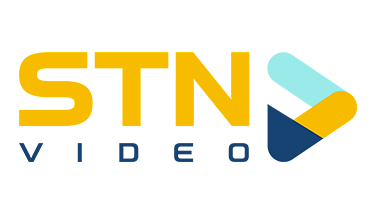 #1 – Bobby Ryan – Contract – $1 million and pending UFA
If Bobby Ryan isn't surprised his name is being floated, then Wings fans shouldn't be either. The former number two draft pick currently leads the Wings in points while making five million less than the man (Dylan Larkin) chasing him. Even Ryan admitted that he and Steve Yzerman had already discussed this scenario when he inked his $1 million dollar deal last October. This productivity on a cap-friendly deal would likely yield the Wings the best possible return. What will that return be? That depends on the amount of suitors looking to add a right-winger that has proven he can slot himself into any line-up. The saving grace for the Wings is the amount of parity on the league. Hell, the Leafs are the league-leaders, and we all know their playoff success, so there will be a lot of teams looking to add some fire-power.
Prediction – 3rd-rounder and a prospect. BUT, if Yzerman can hold out and a team starts to make a push in early April, I wouldn't be surprised to see that get bumped up to a 2nd rounder.
#2 – Luke Glendening – Contract – $1,800,000 and pending UFA
Let's look at Luke Glendening as the poor-man's Bobby Ryan. But with one caveat, he's good at faceoffs, I mean really damn good. In fact, Glendening boasts a league-leading 67.6% faceoff percentage and as a pending UFA, Yzerman will undoubtedly be listening to offers. Combine that with the importance of winning big draws in the latter stages of playoff games and that he's only 31-years-old means Glendening could fetch the Wings a decent return.
Prediction – 2nd rounder if they eat some of his salary, 3rd rounder if they don't
#3 – Sam Gagner – Contract – $850,000 and pending UFA
We've all heard of recency bias. And what better bias for competing GMs to have than a forward making less than a million and having just potted home a hat-trick. Honestly, Gagner has such a unique set of skills, and that makes him the perfect X-factor for a playoff bound squad. Yzerman will surely remind suitors of his power-play prowess during his time in Columbus and the fact that Gagner is one of 13 players to have the distinction of netting home 8-points in one night won't hurt his value. Obviously, this was years ago and 'Gags' is nearing retirement, but it doesn't mean he can't end a 16-year with a bang and bring the Wings a much-needed piece for the future.
Prediction – 3rd rounder or low-end prospect
While this deadline will certainly be a test for Stevie-Y, his saving grace will be that he has a ton of flexibility. The Wings should obviously be sellers but fortunately they don't need to sell-the-farm. Notably, as this season has been and will likely continue to be CoVID-world unique, treading carefully could be Yzerman's best course of action.