Let's Meet The New Boys In Town
After Steve Yzerman's busy trade deadline day, it feels necessary to introduce Wings fans to the new boys in town. But before we discuss the new fellas, let's start off by wishing Anthony Mantha, Jon Merrill, Brian Lashoff, and Patrik Nemeth the best with their new squads. Of course, it always stings when a team has to trade away a former first-rounder, but the writing was on the wall for Mantha in Motor City. Hopefully, a change of scenery will help the Québec native, but Wings fans don't have time to dwell on the past. It's time to look to the future.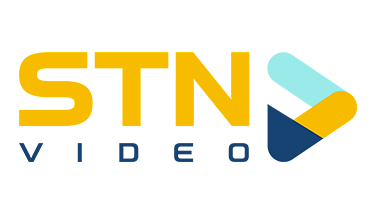 Stevie Y worked his magic when it came to the Mantha trade. The Wings received a 2021 first-rounder, 2022 second-rounder, Richard Pánik, and Jakub Vrana. Vrana's potential is through the roof, and like Mantha, he may just need a different area code to reach his true potential. The Capitals selected the Prague native 13th overall in the 2014 draft, but he had recently fallen out of favor with Peter Laviolette. While the fact that he was getting healthy scratched before the trade should be a matter of concern, he has proven that he can light-the-lamp. This includes back-to-back 20+ goal seasons, and a career-high 52 points last season. It should be noted that he was putting these numbers up on one of the best clubs in the league, which should obviously be taken with a grain of salt. However, Yzerman is betting on Vrana taking on more of a major role, which will undoubtedly include more ice-time and more power-play time. The former Stanley Cup champion is a restricted free agent at the end of the season with an AAV of $3.35 million. By all accounts, Vrana was beloved by fans and a gem in the locker room. The outpour of good wishes from his former teammates is all the evidence you need, and Wings fans should be pumped to see the talented winger flying around Little Caesars Arena.
In the same deal, the Wings also received the rights to right-winger Richard Pánik. This is a win-win deal for both clubs. The Capitals got some cap relief, which they will likely use to re-sign Alexander Ovechkin. While the Wings get a seasoned veteran under contract until 2022-23 with an AAV of $2.75 million. Similar to Vrana, it's worrisome that Pánik had been getting scratched in the games prior to the deadline. But he's definitely worth taking a risk on. The former second-rounder tallied a career-high 22 goals and 44 points back in 2017 with Chicago, while last season he was able to put up 22 points in 59 games with the Capitals. This steady decline in production will likely land him on the Taxi Squad to begin his tenure in Detroit. However, if the Wings' young guns aren't able to produce in the final month, I wouldn't be surprised to see Pánik on the roster to end a difficult season.
Aside from the bounty of draft picks, the Wings also received minor league player Hayden Verbeek and a fifth-round pick for Jon Merrill. Verbeek has yet to make his NHL debut, and after being assigned to the Grand Rapids, the wait will continue. After spending five seasons with the Soo Greyhounds in the OHL, Verbeek signed as an undrafted free agent. The centerman finished his OHL stint with a career-high 30 goals and 61 points, proving he certainly has NHL potential. The Wings will certainly be patient with the 23-year old prospect, so Wings fans shouldn't expect him to see him in Detroit for at least a season or two. But the upside is certainly there. As I've stated before, it never hurts having a hockey pedigree, and the Ontario native is the nephew of former 20-year veteran Pat Verbeek. Verbeek spent two seasons in the Motor City and is currently serving as the Wings Assistant GM. Detroit fans are hoping that having a familiar face in the organization could make Hayden's transition a little easier than most.
Overall, Yzerman pulled off some moves we expected, and some we certainly didn't. Merrill and Nemeth were expected, but the return needed to be worth it for a player like Mantha to be shipped off. And they got it. Unfortunately, we don't have a crystal ball to see what the future holds, but Yzerman has proven he knows how to build a contender. Wings fans will just be hoping that comes to fruition sooner than later.