Red Wings prospect watch: Joe Veleno aims to 'take charge' and Jonatan Berggren plays in first game in North America
Photo credit:Nicolas Carrillo-Grand Rapids Griffins
GRAND RAPIDS, Mich. — @Joe Veleno will be the first to admit he didn't make a big enough impression with the Detroit Red Wings to secure an NHL roster spot coming out of training camp and the preseason.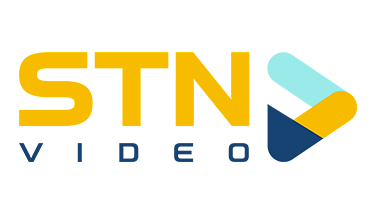 But with three goals in two games with the Grand Rapids Griffins this weekend, the 2018 first-round pick (30th overall) is doing everything in his power to make sure he is the first call-up of the 2021-22 season.
Veleno scored the Griffins' first goal Friday night in a 6-1 win against the Rockford IceHogs at Van Andel Arena, as defenseman @Ryan Murphy drew a defender away from Veleno, who wristed a shot past @Malcolm Subban on the power play.
The next day in Milwaukee, Veleno potted two more goals in the team's 7-3 loss to the Admirals.
"Nice to be back in this arena with a full house," Veleno told Wings Nation on Friday. "Great atmosphere today. I thought we played pretty good for our first time together."
Veleno said he was disappointed in the assignment to Grand Rapids but also noted he needs to be better in order to stay with the Red Wings.
"I knew before going to the camp that I had to be great, and the staff and management had said if a younger guy wants to come in and compete for a job, you got to be great, you can't just be as good as someone else," Veleno said. "I think it's more on me that I think I wasn't good enough, I wasn't that much of a standout when I was there."
Veleno's natural position is center, and coach
Ben Simon
said he plans to keep him at center but added he could go to wing should it help with his development.
So what will it take for Veleno to get a spot with the Red Wings?
"For Joe to get back to Detroit, I think he just has to continue to bring it every night," Simon said. "And if he can play consistently and prove that he is dominating this league, he just has to, at that point, wait for his opportunity, and when that opportunity is afforded to him, is to grab a job and take it."
A lot is being asked of the 21-year-old, as he centers the top line with @Taro Hirose and @Riley Barber in addition to seeing ample power play and penalty kill minutes. Additionally, Veleno said the Red Wings management is looking for him to be a leader on this young Griffins team.
"I think it's just to take charge," he said of his goals while in Grand Rapids. "I got a big role here playing in all situations. I think I'm one of the guys that drive the bus on the offense. I think this team is going to rely on me to be a leader on the ice and to have a good work ethic, have a good attitude."
Jonatan Berggren notches first point in first AHL game
@Jonatan Berggren will have a
memorable story
to tell when he recalls his first assignment to Grand Rapids.
The 2018 second-round pick (33rd overall) used his phone to get directions to Grand Rapids. The only problem: he accidentally got directions to Grand Rapids, Ohio, which also is about two hours away from Detroit.
"I've seen pictures of Grand Rapids, so I knew it was a big city, so when we were coming up, I was like, 'Whoa, what is this?'" he told WOOD-TV 8. "It was like a farm town."
It wasn't until he typed in the address of Van Andel Arena that he realized he had driven to the wrong Grand Rapids.
"I think a lot of the guys had some laughs with that," Veleno said. "Hopefully, he doesn't make that mistake going to Detroit eventually."
Berggren, eventually, found his way to Grand Rapids, Michigan, and made his North American debut Friday, notching an assist after a slick dangle to get around the IceHogs defender.
The 21-year-old was a long shot to make the Red Wings out of training camp, and he acknowledged that, saying the assignment to Grand Rapids didn't surprise him.
"I had a small injury at the prospects tournament and was gone like two weeks," Berggren said. "The games I played, it was hard for me. I think this is the best thing for me to go to Grand Rapids and just practice and play some big minutes. Right now, I'm happy to be here."
Hockey is a bit more physical in North American compared to its European counterpart, and Berggren said that was one of the biggest differences he noticed between the two styles of play.
"It's a little bit different physically, I need to be strong on the puck," he said. "Maybe sometimes just chip it instead of finding plays and my teammates. I think that would be the hardest thing for me to change in my game."
Simon said Berggren had a decent debut, noting how difficult it is for European players to come to North America and hit the ground running. On top of learning a new system and style of play, there are lot of things outside of hockey that Berggren has to deal with.
"He's coming not only to a new country … now he's getting sent to a different city, different culture, different language, different rink, different coach," Simon said. "There's a lot to assimilate yourself to and get acclimated to. You never know what to expect. I thought he did a pretty good job of managing the puck, for the most part."