Jeff Blashill Pleased With Goaltending Situation at Halfway Point of Training Camp
It may be hard to believe, but it's already halfway through training camp, meaning the Detroit Red Wings now have less than a week to prepare for the start of the 2020-21 campaign.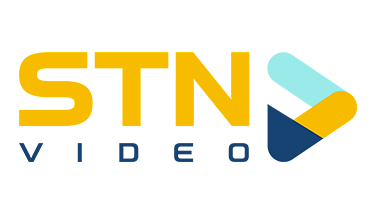 Though one of the most unusual camps in league history will come to an end early next week, it has been fairly productive for the Red Wings, as they've been able to take a good look at their current goaltender situation. While it'll be difficult not seeing @Jimmy Howard – who parted ways with the organization over the offseason – in net this season, the front office did make a bit of a splash in free agency, as they signed @Thomas Greiss to a two-year, $7.2 million contract.
Now paired with @Jonathan Bernier – who's set to become an unrestricted free agent next summer – Greiss will be looking to add some much-needed stability to Detroit's netminder position, which is something they certainly lacked last season. Despite receiving a shorter amount of time to work with each of these skaters, coach Jeff Blashill couldn't be happier with his goaltending duo and has also been amazed by the former New York Islander's work ethic up to this point.
"He's a great pro," Blashill explained. "He does all the work. He'll stay out with the guys after [practice], take shots. So I think he's been a great pro and I think both him and [Jonathan] Bernie have looked good."
As of right now, the Red Wings aren't planning to name a starting or a backup goalie, as they're aiming to play both Greiss and Bernier equally this season. That being said, if one of them starts outperforming the other, that's when Blashill will consider adjusting the rotation between them.
"Ultimately, I think if you can get both of those guys going at a high level I think that helps your depth No. 1," Blashill discussed. "No. 2 it allows you to not take the full brunt of the season every single night. You can kind of flip-flop a little bit and then if one guy separates, one guy separates. But I think it gives us a chance to have two really good goalies and both guys are really, really good pros."
Over 31 games last season, Greiss performed to a 16-9-4 record, producing a 2.74 goals-against average, a .913 save percentage, and a .929 shorthanded save percentage. In the playoffs, the 34-year old generated a 2.02 goals-against average, a .929 save percentage, along with one shutout through four contests.
As for Bernier, he appeared in 46 games (most since 2014-15) in 2019-20, posting a 2.95 goals-against average, a .907 save percentage, a .875 shorthanded save percentage, and one shutout during that span.
Considering the Red Wings are scheduled to play essentially every other day this season, it'll be crucial for them to receive quality performances from each of their netminders, as both Greiss and Bernier will likely be relied on during certain parts of the year. Even though he's excited to watch them compete against each other for playing time, Blashill believes his team will benefit significantly if both goalies can maintain a high level of consistency throughout the regular season.
"We don't have a guy who's clearly ahead of the other guy," Blashill detailed. "We've got two guys that I think are really good. I think the strength of our goaltending position could be [good] if we get both of them going at a high level. So I don't think necessarily the schedule will dictate it, I think more so every team's situation is a little bit different.
"Then again, if one separates then great, that's what competition is for. But if they both play great, even better."