It's Not About How You Start, It's About How You Finish
Photo credit:Eric Bronson-USA TODAY Sports
I know this may be an overly optimistic way to analyze the Wings' 2021 season, but in the words of the late Robert D. Halas –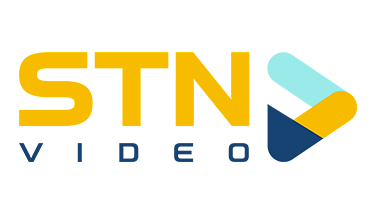 "It is not how you start the race or where you are during the race – it is how you cross the finish line that will matter."
While nobody in their right mind was expecting the Wings to win the Cup this season, Detroit fans desperately wanted to see their squad improve. Well, when the season started back in January, it was like déjà vu of last season. After starting .500 through their first four games, the Wings dropped six in a row. Finishing with a disappointing 2-8 record in their first 10 games. They followed that rough stretch up with two blowout losses to Tampa Bay until finally getting Thomas Greiss his first win of the season against Florida. But Besides Bobby Ryan's early-season scoring touch, Detroit fans didn't have many reasons to cheer. When the Wings were only able to muster five wins in their first 20 games, a roster shakeup was inevitable.
The first move was shipping Patrik Nemeth to Colorado for a fourth-rounder. Yzerman's next play was a slick one. By acting as a cap space broker for Tampa Bay and Columbus, Detroit was able to land another fourth-round pick. After Jon Merrill was shipped off for Hayden Verbeek and a fifth-rounder, the Wings made their sliding doors trade. Anthony Mantha for Richard Pánik, Jakub Vrána, a first and second-round draft pick. While it was rough to watch one of the longest-tenured Wings get traded, Vrána's performances have made the loss more than tolerable.
This brings us to the second half of Halas' wise words, it's all about the finish. Of course, Wings fans would love the race to be ending in July instead of May. But a rebuild requires optimism. Detroit won 8 of their last 20 games, and while that's only a three-win improvement from their first 20, there are certainly some bright spots. Most notably, Jakub Vrána. The young Czech star was on fire the moment he stepped foot in Michigan. Since the trade deadline, Vrána has led the Wings with seven points, six of which were goals. What's most impressive is that he's managed to put up these numbers with Tyler Bertuzzi, Bobby Ryan, Robby Fabbri, and Dylan Larkin absent from the lineup. The dominant play of Vrána, combined with the leaps of Filip Zadina, Michael Rasmussen, and Joe Veleno, are reasons the end of this crazy season should be seen as a positive.
To keep the momentum they've built rolling into the off-season, Detroit needs to leave Columbus with back-to-back wins. This will not only spare them the unfavorable distinction of being the worst team in the Central Division, but more importantly, it will give the young guns hope. Fans will be hoping this hope translates into that ruthless hunger to win. Meaning more intense off-season training routines, competition for roster spots, new friendships, genuine team chemistry, and a belief that the tide is finally turning for the good. Fingers crossed the Wings sweep Columbus, because whether it's in the pros, as kids, or just in a beer league, George Costanza knew what he was talking about.
It's always better to leave on a high note
.