Exploring different ways the Detroit Red Wings can move forward in their rebuild
Photo credit:Raj Mehta-USA TODAY Sports
It's fair to say the Detroit Red Wings have been rebuilding ever since their 25-year playoff streak ended in 2017.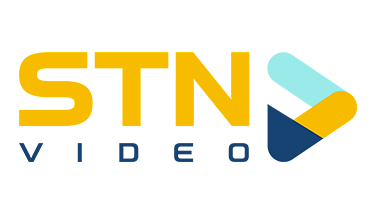 In 2019, the Red Wings hired franchise icon Steve Yzerman to manage the day-to-day operations of their club. During his tenure as general manager of the Tampa Bay Lightning, Yzerman captured the 2015 Jim Gregory Award as the NHL's top GM and helped build the roster that would eventually capture back-to-back Stanley Cups in 2020 and 2021.
Since they hired Yzerman, the Red Wings have transitioned into a young and exciting team, one that doesn't look to be far off from returning to the post-season. With that being said, history has shown that a promising rebuild doesn't always translate into future success.
Take the Edmonton Oilers as an example. Despite the club picking first overall in the draft four times between 2010 and 2015, all they have to show for it today is a single measly playoff series win. Even now, the team is out of a playoff spot with two of the best players in the sport.
Even the Buffalo Sabres, who picked highly-touted centre @Jack Eichel one spot after @Connor McDavid went to the Oilers in 2015, recently traded their supposed franchise centre after never once making the playoffs with him.
This isn't just exclusive to hockey. Take the Philadelphia 76ers, a team that has underachieved even after going through a cycle that included an intentional season of tanking. The Oilers, Sabres, and 76ers are teams that could be considered "perpetual rebuilders."
In contrast, the Toronto Blue Jays are a team that appears to have been successfully rebuilt. In 2016, the team made its second consecutive American League Championship Series. However, as recognizing that they had the oldest team in professional baseball, the Jays' revamped front office knew it was time for a rebuilding period.
After making great draft picks (such as Bo Bichette and Alek Manoah), closing on savvy free-agent signings (Hyun-Jin Ryu, George Springer, and Marcus Semien), and pulling off impressive deals for young players with upside (Jose Berrios and Teoscar Hernandez), the team is primed to be a sustainable contender for years to come.
This can also be done in hockey. Look no further than the Red Wings' historical rival, the Colorado Avalanche. While the Avs have had their fair share of high picks in the 2010s, they also made critical trades to expedite their rebuild.
The greatest example of this was trading Matt Duchene in 2017. While they could have kept him to help usher @Nathan MacKinnon and @Mikko Rantanen into the NHL, the Avalanche dealt Duchene before they were ready to contend and received a windfall of assets that are now assisting them as they navigate through their competitive window.
Two of the assets the Avs received for Duchene (@Samuel Girard and the Bowen Bryam draft pick) are players who have since become staples on their defense. As Girard emerged, @Tyson Barrie became available; in 2019, the Avalanche dealt Barrie and Alex Kerfoot to Toronto in exchange for @Nazem Kadri, who currently leads Colorado with 51 points in 35 games.
The Red Wings must avoid creating a losing culture
Let's use this opportunity to make fun of the Oilers again.
With tanking comes a certain expectation that a team will lose. The longest-tenured Oiler is @Ryan Nugent-Hopkins, who has spent eleven seasons in Edmonton. In that time, he has only been a part of one playoff series victory.
Despite their current struggles, the Oilers' front office appears to be terrified of firing the team's seventh coach in ten years, even though making the change could drastically improve their odds of making the playoffs. This can be attributed to the losing culture that the team has built over the past decade.
Intentionally losing may improve a team's chance of getting a generational superstar, but it can also serve as an indicator to fans, players, and the front office that losing is acceptable. What's worse is that unless the player is @Connor McDavid or @Auston Matthews, the player the team picks may not even make up for all the losing. Nail Yakupov is a prime example of this.
Analytics will help Detroit find high-value contracts on a low budget
Luckily for the Red Wings, Steve Yzerman's front office has cleared almost all the bad contracts left by Ken Holland, the team's former general manager (and current boss in Edmonton).
According to PuckPedia, the Red Wings currently sit $10,836,268 under the salary cap. The team could have a further $10.5 million to play with this off-season when Nick Leddy and Danny DeKeyser are off the books. This begs the question: how should the Red Wings replace their two top-four left-handed defensemen?
One of the most important things an NHL front office needs is a competent analytics department. Let's take a look at the Toronto Maple Leafs. Once upon a time, much like the Oilers, they failed to make the playoffs for nearly a decade. These days, the Leafs look like one of the contenders in a tough Atlantic Division.
What changed? While drafting @Auston Matthews and @Mitch Marner certainly helped them, the Leafs have also done well in finding under-the-radar value players through trades and free agency.
@Zach Hyman left the Leafs in the 2021 off-season, signing a seven-year, $38.5 million contract with the Oilers. Even though the 29-year-old winger put up 33 points in 43 games in 2020–21, Toronto wasn't able to afford his new contract. Instead, the Leafs opted to replace Hyman with an unassuming 26-year-old winger who posted great underlying numbers in his 26-game stint with the Arizona Coyotes.
It took seven years for @Michael Bunting to finally make the big leagues for good after being selected by the Coyotes in the fourth round of the 2014 NHL Draft. He was brought up for 21 games with the 'Yotes in 2020–21, amassing 10 goals and 13 points while pulling his weight at both ends of the ice.
Michael Bunting profiled very well in 2020–21 despite playing only 21 games with the Arizona Coyotes.
Player card
via Evolving-Hockey.
While Bunting only had a small sample size to offer as an unrestricted free agent, the Maple Leafs liked what they saw and signed Bunting to a two-year contract worth $1.9 million. Since then, Bunting has nine goals and 24 points in 37 games with Toronto; for just $4.55 million more, Hyman has 11 goals and 21 points in 32 games with the Oilers this season.
Using analytics, the Red Wings will be able to find similar high-upside mid-rotation players in free agency while preserving their available cap room to re-sign their own stars and pursue significant external upgrades.
The Red Wings should trade for high-value pieces to build their core
When a player of @Jakob Chychrun's calibre becomes available, nearly every single NHL team should be looking to acquire him. In 2020–21, the left-shot defenseman scored 18 goals and 41 points in 56 games.
While Chychrun's scoring pace has slowed this season, the 23-year-old has the potential to become an even better defender in a different environment. His contract runs for three seasons after this one at an extremely reasonable $4.6 million cap hit.
According to Jeff Marek on his Sportsnet podcast (skip to the 9:20 mark of the Jan. 19 episode), Arizona is looking for a Brent Burns-type return for Chychrun (a pick, a prospect, and a player). Back in 2011, the Minnesota Wild dealt Burns and a second-round draft selection to the San Jose Sharks in exchange for forward Devin Setoguchi, then-prospect Charlie Coyle, and a first-rounder.
Detroit's 2022 first-round pick has incredible value since the team is not currently in a playoff spot. If the Wings were to move it in a Chychrun deal, adding lottery-based protections could help mitigate the risk. Furthermore, Detroit's system is overflowing with valuable prospects and NHL players that could get a Chychrun trade done.
While this may sound like way too much for the rebuilding Red Wings, it is important to keep in mind that a team will never truly know what it has in a prospect until they play in the NHL. Two assets in this hypothetical trade may or may not turn into NHL players, but Detroit knows what it would get in Chychrun: possibly @Moritz Seider's ideal partner for years to come.
A trade for Chychrun would accelerate the Red Wings' rebuild while showing faith that a core of Dylan Larkin, Moritz Seider, Lucas Raymond, Simon Edvinsson, Sebastian Cossa, and Chychrun could soon form a contending team.
---
Author's note: Hey there! I'm a new writer here at WingsNation. I also write for JetsNation and Blue Jays Nation. As a former Edmonton Oilers fan, I am looking for a breath of fresh air in hockey and I'm incredibly excited to see where the Wings can go! If you'd like to stay up to date on my activities, my Twitter handle is @Brennan_L_D.