Have the Detroit Red Wings improved from last season?
After Tuesday's 4-1 loss to the Florida Panthers, the 2020-21 Detroit Red Wings have lost four of their past six games and notched their 21st loss of the season.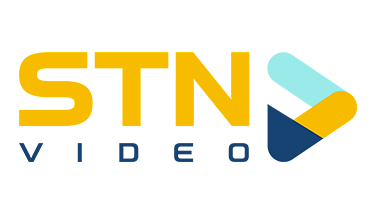 Losing streaks have been prevalent this year, just as they were in a historically bad season last year. Oftentimes, it feels like this team takes one step forward only to take two steps back the next game.
We knew this season's team was going to be hovering around the bottom of the standings. Improvements were made to the roster, not only in subtracting bad players but also in gaining better players. But it wasn't going to be enough to turn the Red Wings into playoff contenders.
The questions coming into this season were would the Red Wings improve, would it be noticeable and would it be entertaining hockey?
The 2019-20 team had a league-worst 39 points and minus-122 goal differential in 71 games before the rest of the regular season was canceled due to the COVID-19 pandemic. For context, the Ottawa Senators had 62 points and a minus-52 goal differential and finished the regular season in 30th place.
It appeared the Red Wings had no place to go but up.
Through 37 games this season, the Red Wings sport a 12-21-4 record, good for 28 points and a points percentage of 37.8%, ahead of the Anaheim Ducks and Buffalo Sabres.
After 37 games last season, the Red Wings (9-25-3) had 21 points and a points percentage of 28.4%, good for dead last. The New Jersey Devils were the next closest team with 27 points, but they had only played 35 games.
So strictly from a wins and losses perspective, we're seeing an improvement. This year's record is more impressive when you consider they have played the same seven teams in their division, three of which (Tampa Bay Lightning, Carolina Hurricanes and Florida Panthers) are three of the top five teams in the league.
But what about the underlying numbers?
Stats via NaturalStatTrick
Stats via NaturalStatTrick
As you can see from the charts above, this year's team is outperforming last year's team in almost every category. There aren't huge improvements, but any sort of improvement for a rebuilding team is better than nothing.
Interestingly enough, both teams scored 80 goals through the first 37 games, but the biggest difference was the goals allowed in all situations. This year's team has allowed 25 fewer goals than they did through the same number of games last season.
Even at 5 on 5, the 2020-21 team has only scored six more goals than last season, but it has allowed 18 fewer goals. So the team still struggles to score — which we pretty much already knew watching this team play 37 games — but they have been better defensively at 5 on 5.
That's where the roster overhaul comes into play. Gone are
Madison Bowey
,
Mike Green
,
Andreas Athanasiou
,
Justin Abdelkader
,
Jacob de La Rose
,
Trevor Daley
,
Brendan Perlini
and
Jonathan Ericsson
and in come
Bobby Ryan
,
Vladislav Namestnikov
,
Mathias Brome
,
Christian Djoos
,
Sam Gagner
,
Jonathon Merrill
,
Marc Staal
and
Troy Stecher
.
Of course, none of the additions by themselves were earth-shattering, but as a collective, they provided depth for a defense that struggled mightily last season.
On special teams, the numbers are pretty similar.
Last season, the Red Wings sported a 17.1% success rate on the power play (20 goals on 117 opportunities) through their first 37 games. This season, they have a 12% success rate (13 goals on 108 opportunities).
On the penalty kill last season, the Red Wings had a 73.2% success rate (30 power-play goals allowed on 118 opportunities) through 37 games, and are just 0.1% better this year at 73.3% (28 power-play goals allowed on 105 opportunities).
As far as the individuals themselves, it appears most of the "core" has taken a slight step back. As an aside, I only included players 26 and under who were on both teams and played at least nine games. These are stats as of the team playing 37 games.
Stats via Natural Stat Trick
Stats via Natural Stat Trick
Adam Erne
and
Filip Hronek
are the only ones to improve in all three of Corsi for percentage, expected goals for and scoring chances for percentage.
I understand this comparison isn't exactly fair, as the games played are different for each player (except Erne) for each season with
Tyler Bertuzzi
only playing a handful of games this season. Not to mention, 37 games this season has us at the end of March, whereas 37 games last season brought us to the end of December.
You could probably attribute Bertuzzi's absence to some of
Anthony Mantha
's and
Dylan Larkin
's struggles, but it's still concerning to see the future of the franchise not take that step forward everyone had anticipated.
Last season, the seven names in the charts above contributed  52 goals through 37 games or 65% of the team's scoring. This season, that same group has contributed 42 goals or 52.5% of the scoring. Again, not exactly a fair comparison because Bertuzzi has missed a significant amount of time, but
Filip Zadina
and
Robby Fabbri
have played more this season than last season.
The good news is the new additions are keeping the games more competitive and turning close losses into wins.
Last season, the Red Wings had 16 games where they lost by three or more goals through the first 37 games, and this season, they have 12 games lost by three or more goals. Again, not a significant difference, but coupled with the fact the Red Wings have allowed fewer goals this season, it's easier to see there have been mild improvements.
So, to answer the questions from earlier:
Yes, the Red Wings have improved, but maybe not where people were expecting. It has been noticeable, but it's certainly not a night and day difference. This year's team still gets blown out in its fair share of games, but it's also more competitive overall. As far as is this team more entertaining, again, yes, but not overwhelming more than last season. There have been some entertaining games where the Red Wings appear to be on the verge of looking like a real NHL team, but it comes in spurts and consistency is an issue.
The Red Wings have 19 more games this season, and it'll be interesting to see how this team grades out after the shortened regular season ends May 8.