Griffins overcome 'sluggish' start to notch win in first home game in more than 300 days
Photo credit:Nicolas Carrillo/Grand Rapids Griffins
On Saturday, the Grand Rapids Griffins held their 2020-21 home opener against the Cleveland Monsters, a 2-1 overtime win, which was more than 300 days after they played their last home game on March 11, 2020.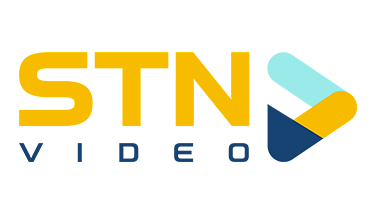 It had been 345 days since the Griffins played a regular season game in the confines of Van Andel Arena.
The biggest difference, of course, was the lack of fans. Van Andel Arena's capacity is 10,834, so while Saturday's game counts as a regular season game, it felt more like a glorified scrimmage, as the sounds of skates cutting ice, sticks slapping pucks, and coaches and players communicating easily could be heard from the press box high atop the ice surface.
Griffins coach
Ben Simon
said he noticed the initial lack of energy.
"I thought the players were a little bit sluggish at first," he told Wings Nation. "It's difficult to play in a bigger building with no fans as opposed to, we played in Rockford, which isn't as big, Chicago, which isn't as big with no fans. To play in a bigger arena with limited fans we had, it was a lot more quiet than I'd expected. I thought, our guys, as the game went on, found a way to establish a little bit more energy."
From a player's perspective, it's easy to see why there might have been a lack of energy to begin the game. Most of the theatrics were missing from a regular Griffins game home.
No hype video played on the big screen, no starting lineup introductions, no smoke machine, no pyrotechnics, no roar from the crowd as the Detroit Red Wings' top prospects make their way onto the ice.
The only game-day experiences that carried over were the PA announcer announcing penalties and goals, the national anthem and the crowd noise, which was manufactured and played on a loop to attempt some semblance of a real game.
Of course, the manufactured crowd noise at Van Andel Arena isn't as nuanced as what the NHL or other top professional leagues possess. There are no reactions for goals, near goals, big saves, big hits or obviously missed penalties. In fact, after a Monsters player went down with an injury early in the first period, the looped crowd noise continued to play for a good 10-15 seconds while the trainer attended to the injured player. Quite a different experience from a regular game, which would be dead quiet until the player skates back to the bench with a subdued applause from the crowd.
But as different as the experience is, the players said they enjoy being back home, especially after playing their first four games on the road.
"We miss playing here, it's obviously a great city to play in, a great rink to play in," captain
Brian Lashoff
said. "Unfortunately, we don't have our fans right now, but it was to nice to come back home and play a game after playing the first four on the road."
After two scoreless periods,
Michael Rasmussen
opened the scoring for the Griffins, collecting a
Dennis Cholowski
point shot on the power play and sliding it past
Brad Thiessen
. Rasmussen, who has four points (2, 2) in five games with Grand Rapids, parked himself in front of the net and beat a defender to the loose puck. It surely was a welcoming sight for the Red Wings, who no doubt hope he can provide a similar service when he returns to the top club.
"I thought Michael was tenacious tonight, I thought he was showing a willingness to get his nose dirty and get involved in corners," Simon said.
It continues to be a struggle for Rasmussen to remain with the Red Wings. The 21-year-old played in eight games with Detroit this season, notching three assists. That was after he played for Graz EC in Austria, scoring five goals and adding 11 assists in 18 games. Rasmussen said general manager
Steve Yzerman
and coach Jeff Blashill want him to work on his defensive game while with Grand Rapids and continue to improve on the power play.
"For Mike, it's just a consistency of owning the walls, owning the corners, being a man amongst boys out there," Simon said. "I think you're seeing it in small increments. I think as he does it more consistently, that's when maybe see an opportunity to go back up. I do like his compete level, his assertiveness. I like how vocal he's been on the bench. He's upping his leadership in that regard, and he's playing a big role right for our team."
About five minutes later after Rasmussen's goal, the Monsters struck back.
Ryan MacInnis
chipped a loose puck past Cholowski to get a breakaway, and he opened Pat Nagle's legs and slipped the puck through the five hole.
However, Cholowski would end up being the overtime hero, as he wired a pass from
Taro Hirose
on a 4 on 3 power play to secure the victory.
After starting the season 0-2, the Griffins have rattled off three straight wins and seemed to have found their groove after nearly a year of not playing competitive hockey.
"I think we've done a good job of just continually getting better game by game," Lahsoff said. "The first game in a year, was a little rusty. After that, the second and third game, we started to get continuously better."
And while the circumstances with no fans is something nobody wants to see, Nagle said playing at home is a step in the right direction in regards to returning to normal.
"It's always fun to play in this rink," he said. "A little different Saturday night that we're used to probably. We had a tough schedule there to start on the road getting used to busing in (to away games) day of and getting our legs going. We're happy to be back at home."