Grand Rapids Griffins: Changing hockey culture requires accountability
GRAND RAPIDS, Mich. — Accountability was the word Grand Rapids Griffins coach
Ben Simon
and captain
Brian Lashoff
used when explaining how to change the culture in hockey, the mentality of winning is the only thing that matters that has plagued the sport and has been brought to the forefront in light of recent allegations.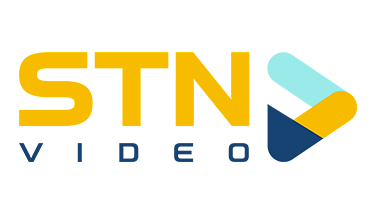 Simon, a former assistant coach for the Rockford IceHogs, coached Kyle Beach,
who last week revealed himself
as "John Doe" in Jenner & Block's independent review of the Chicago Blackhawks sexual assault allegations from 2010.
"I can't even fathom or pretend to understand what he's gone through," Simon told Wings Nation. "And knowing him as an individual many years ago, he's a good kid, and I feel terrible for him. Hopefully, this is a step in the right direction to continue his healing process."
In the emotional interview with TSN, Beach described how he told the Blackhawks' upper management about how then-video coach Brad Aldrich sexually assaulted him while he was a Black Ace called up to the Blackhawks during the 2010 Stanley Cup Playoffs and the team decided not to investigate, citing the team's ongoing playoff run was more important.
Florida Panthers coach
Joel Quenneville
, who was the coach of the Blackhawks when Beach was with the team, resigned on Thursday night after meeting with NHL commissioner Gary Bettman to discuss the findings of the report.
One of the report's biggest findings was a meeting that took place in May 2010 to discuss the allegations that included then-president of hockey operations and general manager Stan Bowman, then-senior vice president of hockey operations Al MacIsaac, then-President and CEO John McDonough, then-Senior Vice President Jay Blunk, then-assistant general manager Kevin Cheveldayoff, then-mental skills coach James Gary and Quenneville. After that meeting, the report stated no further action was taken, and Aldrich continued to keep his job, travel with the team and eventually celebrated winning the Stanley Cup.
Aldrich resigned from the Blackhawks in June 2010 when he was told he would have to face an investigation if he remained with the team, which was three weeks after Beach initially reported the incident. Five months later, Aldrich joined USA Hockey as a video coach for the U.S. Women's National Program.
In 2012
, Aldrich sexually assaulted two men while serving as Miami (Ohio) University's director of hockey operations.
In May 2013, Aldrich was working as a volunteer coach for a high school hockey team in Houghton, Michigan, when he sexually assaulted one of the teenage players during a post-game party.
Because the Blackhawks opted not to investigate Aldrich after the first incident, Aldrich was able to commit his heinous crimes again and again and again.
It's disturbing but not at all surprising that a hockey team would sweep these allegations under the rug and prioritize winning and protecting the team's image over a human being who had his life ruined by a video coach and his NHL dreams crushed. And now 11 years later, Beach is still trying to heal from the events of that horrific night.
What's even more infuriating is no one wants to admit they could have done more and instead passes the buck to the next person.
Bowman said he did all he could have done by telling McDonough about the allegations. Quenneville claims he didn't even know about the allegations when the investigation began this summer, which doesn't line up with the report's findings that he was in a meeting about said allegations.
Additionally, not one of these former executives has expressed regret for how the situation was handled. Everyone is doing everything in their power to cover their own tracks and exonerate themselves from any wrongdoing without any regard for Beach's mental or emotional state.
And that's the problem Simon and Lashoff eluded to Saturday after a 4-1 win against the Milwaukee Admirals.
"I think the hockey community is really tight, but I think to root out problems like that, systemic problems like that around, not even just hockey, I think people need to feel safe and to be able to tell their story, but also safe when they come into a hockey locker room," Lashoff said. "It should never be a situation like that. It starts from the guys in the room and management and ownership and everyone needs to take accountability for a situation like that, and hopefully, that's what's going to happen."
Lashoff called Beach brave for making his identity public.
"It's obviously terrible, and I think I speak for the whole team: our hearts and thoughts go out to him — a very courageous thing that he did," Lashoff said. "It's a terrible situation that he had to go through. He's got a lot of support around the hockey community, as he should. Hopefully, things get taken care of the right way."
Simon said going forward doing the right thing will be the most important thing.
"You can't turn a blind eye to things that happen," he said. "Unfortunately, there are some people (with the Blackhawks) that chose not to take a stand for what was right. I can't speak to what went on in conversations behind closed doors, all I know is there are certain situations where if you think something is wrong, you gotta say something, you gotta address it."