Grab your ticket…it's lottery time!
Unfortunately, Wings fans aren't watching their squad in the playoffs this year. But tonight at 6 p.m. ET, they finally get to enjoy their consolation prize – the lottery draw. The 2021 NHL Draft will be held virtually July 23-24 and the odds for the No.1 overall pick are as follows: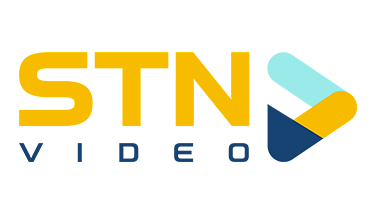 Buffalo Sabres: 16.6%
Anaheim Ducks: 12.1%
Seattle Kraken: 10.3%
New Jersey Devils: 10.3%
Columbus Blue Jackets: 8.5%
Detroit Red Wings: 7.6%
San Jose Sharks: 6.7%
Los Angeles Kings: 5.8%
Vancouver Canucks: 5.4%
Ottawa Senators: 4.5%
Arizona Coyotes: 3.1%*
Chicago Blackhawks: 2.7%
Calgary Flames: 2.2%
Philadelphia Flyers: 1.8%
Dallas Stars: 1.4%
New York Rangers: 1.0%
** Arizona will forfeit their first-overall pick for violating the NHL's Combine Testing Policy**
Photo Credit: Detroit Free Press
Detroit will be hoping to see their squad selected in the first drawing for the No. 1 overall pick or in the second draw for the No. 2 pick. Once those selections are made, the remaining teams will be assigned according to their regular-season finish. It's been a long time since the Wings held the first overall selection. To put it in perspective, the last time a representative from Hockeytown first stepped up to the podium, smoking was allowed in restaurants, Oprah Winfrey made her television debut, and the Chernobyl disaster had just occurred. They used that pick to select Joe Murphy in the 1986 NHL Entry Draft. While Murphy was never able to find his footing in Michigan, he was involved in a major six-player blockbuster trade with Edmonton that brought some good talent to the Wings. Will this be the year they end their 35-year draft drought? Time will tell. But even if they don't, there is certainly some talent in this year's draft.
The draft boards are predicting the following order:
#1: C Matthew Beniers – University of Michigan, NCAA
#2: D Owen Power – University of Michigan, NCAA
#3: LW William Eklund – Djurgardens IF, SHL
#4: D Luke Hughes – U.S. National Development Program, USHL
#5: D Simon Edvinsson – Frolunda HC, U20
#6: D Brandt Clarke – Barrie, OHL
#7: RW Fabian Lysell – Lulea HF, SHL
#8: C Aatu Raty – Karpat, U20
#9: G Jesper Wallstedt – Lulea HF, SHL
#10: RW Dylan Guenther – Edmonton, WHL
The Wings need help on both ends of the ice, so regardless of position. they will be drafting the best player available. Tune in next week as we count down the days to July 23rd with our prospect deep-dive. One of these boys will be donning the winged wheel in the future, so we better get to know them.