Breaking down what Gemel Smith could offer the Red Wings
Photo credit:Jasen Vinlove-USA TODAY Sports
If Morrissey's discography is to be believed, two Smiths aren't always better than one. (Sorry).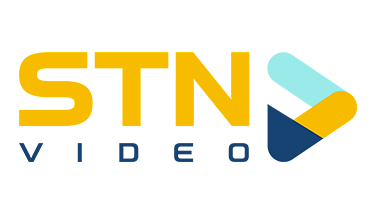 Alas, in the wake of recent waiver news, the Detroit Red Wings now have a pair of Smiths to call their own.
Veteran forward @Gemel Smith became a Red Wing on Wednesday after being placed on waivers by the Tampa Bay Lightning the previous afternoon. Gemel joined his younger brother Givani in Detroit, with the latter having been selected by the Red Wings with a second-round pick back in 2016.
Note – "Smith" will be used to refer to Gemel Smith from this point on, unless otherwise noted.
Smith, 27, is a veteran of 88 National Hockey League contests with the Lightning, Boston Bruins, and Dallas Stars. He played 77 of those games with the Stars after being selected by the team in the fourth round of the 2012 NHL Draft.
After spending parts of three seasons with the Texas Stars of the American Hockey League, Smith played his first 17 NHL games with Dallas in 2016–17 and scored six points (three goals, three assists). He spent the entire 2017–18 campaign in the NHL, appearing in 46 games with the Stars, before splitting 2018–19 between Dallas, the Boston Bruins, and the AHL's Providence Bruins.
Smith signed with the Tampa Bay Lightning in 2019 and spent time as a "Black Ace" during the team's 2020 and 2021 Stanley Cup seasons. He appeared in eight regular-season games with the Lightning over his two full seasons in the organization, scoring one goal and four points, but spent the majority of his time with the AHL's Syracuse Crunch.
Smith didn't factor into either of Tampa's back-to-back Cup runs and has yet to play a playoff game in his NHL career. He's been on season-opening injured reserve (SOIR) since the end of the Bolts' training camp
after undergoing surgery
prior to opening night.
During his tenure with the Stars, Smith was a capable two-way energy forward who could chip in on the scoresheet from time to time. The Red Wings could certainly use another one of those.
In 2017–18, as a 23-year-old rookie with Dallas, Smith scored six goals and 11 points in 46 games. That's solid bottom-six production, albeit undoubtedly boosted by Smith's 14.3 shooting percentage. Only @Jamie Benn and @Radek Faksa converted at a higher clip among Stars skaters that season.
Unlike his hulking 6'2″,
215-pound
brother, the elder Smith stands 5'11", weighs 195 pounds, and isn't overly physical. (What can we say: some
hockey players
are bigger than others). Nevertheless, Gemel is a feisty little sparkplug who makes up for his relative lack of size with a non-stop motor.
Smith won't shy away from a
fight
but he doesn't throw a ton of hits. Back in 2017–18, his only significant single-season NHL sample, Smith ranked 13th among the Stars' 22 regular skaters with 4.70 hits per 60 minutes at five-on-five.
The Red Wings already have plenty of physical players. @Adam Erne, @Moritz Seider, and the younger Smith — to name a few — are all more than willing to play with truculence. The Wings also have noted pugilist @Luke Witkowski sitting in Grand Rapids for when they need to inject some additional energy into their lineup.
Back in that same 2017–18 season, Smith seldom attempted to test opposing goaltenders with his shot. On a per-60 minute basis at five-on-five, Smith ranked near the bottom among his fellow Stars forwards in shots, shot attempts, individual expected goals, and high-danger scoring chances (according to
Natural Stat Trick
).
While Smith was unable to significantly move the needle in the offensive zone, the Stars fared extremely well in their own end during his shifts at even strength. With Smith on the ice in 2017–18, the Stars allowed a team-low 1.69 expected goals per 60 minutes (also via NST).
As a team, the 2021–22 Red Wings have allowed the 10th-most expected goals in the NHL on a per-60 basis during five-on-five play.
If Smith's contributions in his own zone at even strength even partially offset the detrimental defensive impacts of @Filip Zadina, @Pius Suter, and @Robby Fabbri, the Red Wings could be slightly better for it.
Players claimed off waivers very infrequently go on to make any significant impact in the NHL. Usually, they were waived for a reason in the first place.
Already being 27, it's unlikely Smith has much more room to develop, and it's possible he's gotten worse since his stint with the Stars. He's remained a quality contributor in the AHL, most recently scoring 25 goals and 46 points in 53 games over parts of two seasons with Syracuse.
Still, it's not as though the Red Wings took a massive risk by claiming Smith from the Lightning. He's signed through the end of the 2022–23 season at a $750,000 NHL cap hit. If he can't make a go of it in Detroit, the Wings can always send him back down to the AHL.
There's also something positive to be said for the Red Wings making a move to try and elevate one of their more intriguing young players.
Givani Smith has had an up-and-down go in his first year as an NHL regular. The 23-year-old winger profiles much like his brother in many ways — shoots left, fares well in his own zone, plays with energy — but, as a relatively recent (2016) second-round pick, he'll have to meet slightly higher expectations with his play to be deemed a "success" at the highest level.
The Smith brothers have never played
with or against
each other. Perhaps there's something to be gained by trying them on the same line for a short while. (Will they both wear "Smith" or "G. Smith" on their jerseys, or will the Red Wings go the "Gordie/Mark/Marty Howe" route and spell out both "Givani Smith" and "Gemel Smith" over their numbers? We'll see).
Of course, Detroit will return to action at Little Caesars Arena on Friday to take on none other than the Dallas Stars (7:30 p.m. ET, BSDET). Red Wings head coach Jeff Blashill
told reporters
he expects to have Givani available to him in time to potentially play against his former club.
Even if they last only five minutes together as an on-ice duo, the bond of brotherhood shared by the Red Wings' Smiths is a light that will
never
go out.