Friday Folklore – Stevie Y's Greatest Goal
Folklore: traditional customs, tales, sayings, dances, or art forms preserved among a people
There are only a handful of clubs that have a history like the Detroit Red Wings. That's why it felt fitting to introduce a new segment – Friday Folklore. Every Friday we will celebrate some of the greatest moments of the Wings' storied past. In this edition we take a deep dive into Stevie Y's most legendary goal.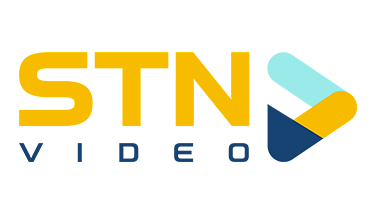 May 1996 – 
This series was etched into Wings folklore the second these heavyweights stepped on-the-ice for Game 1 of their Western Conference Semi-Finals series. The Wings were led by Viacheslav Fetisov, Vladimir Konstantinov, Igor Larionov, Paul Coffey, Sergei Fedorov and, of course, Stevie Y. The Lou' rivalled the stacked Wings roster with the likes of Glenn Anderson, Craig MacTavish, Al MacInnis, Brett Hull and a relatively unknown star…Wayne Gretzky. The series began by Detroit taking a commanding 2-0 lead at home to start the series, which included a dominant 8-3 Game 2 victory. But the Blues and their Hall-of-Famers battled back in St. Louis to even up the series 2-2. Hockey fans know that losing home advantage can be devastating to a squad, so when St. Louis came into the Joe Louis Arena and stole Game 5 with a decisive 3-2 win, Wings fans knew their team was on the ropes. That being said, those from the great state of Michigan know that Detroit is a blue-collar city, which means they will give their all until the bitter end. That's why it wasn't surprising to see the Wings walk into the Kiel Center and take a quick 3-0 lead, cruising to a Game 6 victory to send the series back to Hockeytown.
May 16, 1996 – Game 7
Any real sports fan dreams of being in the building for a nail-biting, double overtime Game 7. Well, for those that were lucky enough to have a ticket on that Thursday night in May, they got a live view of a legend being born. If you came to this game expecting a shootout, you would be disappointed. But if you came to this game wanting to watch greatness on display, you were handsomely rewarded. In a game with only 5 penalties, both teams knew a single mistake could be costly. *Spoiler alert*…that's exactly what happened. The scoreboard read 0-0 when the final buzzer rang out to end the third. Both Chris Osgood and John Casey played incredibly and kept their respective teams in the game at every turn.  The scoreline repeated itself after the 1st overtime and set the stage for something that is unique to hockey – one shot will end it all.
Not a soul was sitting when the second OT started and I pity anyone that had to make the dreaded bathroom run during the intermission because, let's be honest, we've all been there, and it sucks when you miss a big goal. Missing this goal in particular would have been devastating as it was one that instant replay could never do justice. The overtime began with Wayne 'The Great One' Gretzky and Sergei 'White Russian' Fedorov lining up at center-ice. The Russian legend won the faceoff and the Wings were able to drive into the Blues' zone. Yzerman utilized his patented fake slap shot and went wide to send it over to Fedorov for an open chance right in front of the net. The fans must have thought, "THIS IS IT! THE RUSSIAN SNIPER NEVER MISSES!" Wrong! John Casey had 40 saves that night and, to the displeasure of 20 thousand roaring fans, absolutely robbed the Hall-of-Famer. After a faceoff in their own end, the Blues got the puck deep into the Wings' zone, but were unable to capitalize. The Wings countered back and Konstantinov fired off a huge shot from the point that just went wide. This gave the Blues the chance to get a chip in deep and both teams the opportunity for a line change.
Then it all happened. Fetisov picked up the puck behind Osgood's net and fired a pass over to his partner Konstantinov. The 'Vladinator' then tried to fire a pass up the middle but fanned on it. That's when the true sliding doors moment occurred. Wayne Gretzky intercepted the pass at the blue line – Wings fans must have been terrified to see The Great One about to counter attack. But somehow, Gretzky bobbled the puck and it was picked up by none-other-than Stevie Y. Yzerman then skated effortlessly up the right side of the ice and, before skating over the blue line, quickly glanced up at Casey. Maybe Casey was expecting Stevie Y's aforementioned fake slap shot move but I think it was just destiny playing its course. Yzerman let off a laser slap shot that went bar down and sent Joe Louis Arena into an absolute frenzy. Every kid playing on their driveway dreams of this moment so, getting his first playoff winning goal, it's tough to think of a better one for Yzerman too.
Although Steve Yzerman scored 692 goals in his storied NHL career, this is undoubtedly one of his greatest. While the Wings would go on to lose to the Colorado Avalanche in the Western Conference Finals, this was a moment that laid the foundation for the birth of a dynasty. Four Stanley Cups ensued from this goal. Thus, it is a folklore that will remain a storied tale long after anyone who reads this is dead-and-gone. To me, that's beautiful.