Friday Folklore – 7-in-7
During the mid-90s to early 2000s, you'd be hard-pressed to find a fiercer rivalry than that of the Detroit Red Wings and Colorado Avalanche. These two teams detested each other, and the fact that they clashed in the playoffs five times in six years only added to the hatred. That's why in this week's episode of Friday Folklore, we are traveling back to one of the most lopsided Game 7s of all-time: 7 in 7.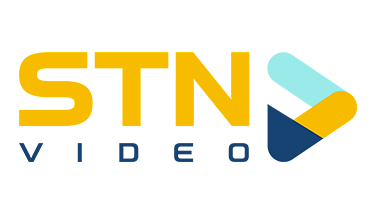 Heading into Game 7 of the 2001-02 Western Conference Finals, you'd have struggled to find a hockey fan who would have argued against it being one of the best series of all-time. Prior to this shocker, every game was fiercely competitive, and three of the six games were decided in overtime. That's why, when Detroit fans piled into Joe Louis Arena on May 31st, they must have been expecting a nail-biter and praying that their Wings would come out victorious. Combine that with the fact that the Avalanche boasted Patrick Roy, one of the best goalies to ever lace 'em up, and you had the perfect recipe for an epic Game 7. But as we all know, sometimes the recipe just doesn't turn out as planned.
May 31, 2002 – 
I would love to know what Patrick Roy did on May 30th, 2002, because my lord he was bad. While it's unfair to put the blame solely on the goalie, Roy was never one to shy away from the pressure. This meant that when you won, you're the hero, but when you lose, you're the scapegoat. The Wings came out absolutely buzzing that night, and didn't waste any time lighting-the-lamp.
Número Uno – 1st period – 01:57 – Tomas Holstrom courtesy of Steve Duchesne and Luc Robitaille
Holstrom opened the flood gates when he parked himself in front of Roy and executed a perfect tip-in on a point shot from Duchesne. Greg de Vries did his best to push the big Swede out of the way, but Holstrom was laser-focused the whole game and ensured his team tallied the opening goal. And to add insult to injury, the Wings piled onto the misery with the classic, "Patttrrriiiicccccckkkkk, Paaaaatrrrriiiccccckkk" chants.
Número Dos – 1st period – 03:17 – Sergei Fedorov courtesy of Steve Yzerman and Nicklas Lidstrom
After a beautiful breakout of their own zone, The Captain found his Russian sniper streaking in past the blue line. Fedorov took the pass and let off a banger of a slap shot that looked to either have been tipped or just completely fooled Roy blocker side. Regardless, Roy would be the first to admit he'd want this one back because going down two early completely took the wind out of the Av's sails.
Número Tres – 1st period – 10:25 – Luc Robitaille courtesy of Igor Larionov and Fredrik Olausson
They called him 'Lucky Luc,' but this goal was all skill. After a great cycle by Larionov down-low, he fed Robitaille a slick drop-pass. Robitaille knew exactly what to do with it and fired it five-hole past a nervous Roy. In less than ten minutes, the Avs were down by three.
Número Quatro – 1st period – 12:51 – Tomas Holmstrom courtesy of Luc Robitaille and Igor Larionov
Robitaille was on one in this Game 7. Luc somehow managed to beat three Colorado players coming across the blue line and still got a decent backhand shot on net. Unfortunately for Roy, he gave up a juicy rebound that Holstrom devoured. You could feel Roy's pain as he laid helplessly in the net listening to the raucous crowd at Joe Louis Arena. The fans poured salt on the wound by delivering a good ol' Bronx cheer on Roy's next save. Ruthless, but we loved it.
Número Cinco – 2nd period – 04:41 – Brett Hull courtesy of Boyd Devereaux
Brett Hull got the finish, but Boyd Devereaux did the work. The former Kitchener Ranger pinned the Avs in deep and punished them for their costly give away when he served up Brett Hull a beautiful assist. The sniper didn't disappoint and tallied his 98th career playoff-goal when he beat Roy shortside.
Número Seis – 2nd period – 06:28 – Fredrik Olausson courtesy of Steve Yzerman and Nicklas Lidstrom
You know it's over when the players aren't really celebrating after they score. When Olausson was able to capitalize on a nice pass from Yzerman on the powerplay, he looked completely disinterested. Maybe he knew Roy was getting yanked after he potted the Wings' 6th or perhaps he was staying focused on the ultimate goal of lifting the Stanley Cup. Either way, Roy's night was done.
Número Seite – 3rd period – 16:09 – Pavel Datsyuk courtesy of Brett Hull, Steve Duchesne
Good luck David Aebischer. I guess he can talk solace in only allowing 1 goal on 14 shots, but I doubt it helped him sleep that Friday night in Detroit. Datsuyk delivered the final nail in the coffin when the Wings put on a clinic during a 3rd period power play with slick passing and an even better finish.
In the end, the Wings sent their long-time rival packing and secured their spot in the Stanley Cup Final. This year was a special one for Detroit. Not only did they get to raise the Cup after beating the Hurricanes 4-1, they sent Scotty Bowman off from Joe Louis Arena with a standing ovation. Whether you attribute it to fate, luck or pure hard work, the Wings had a little bit of all three going into their 2001-02 season. This is why Game 7 will remain a staple in Wings Folklore for generations.