Following Recent Blowout, Red Wings F Bobby Ryan Aiming For Positive Response
After finishing with the worst record in the NHL last season, the Detroit Red Wings were aiming to take a positive step forward this season, however, they haven't been able to accomplish that feat so far and there isn't much time left to turn things around.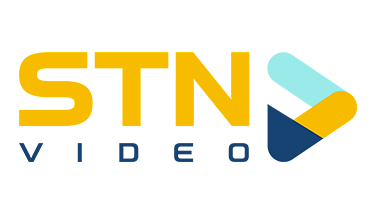 With just 22 games remaining in the regular season, it's probably safe to say the Red Wings won't be making a late push for the playoffs in 2021, especially since they currently own the second-worst record (10-20-4) in the league. To make matters worse, this club has taken a turn for the worse recently as they're riding a three-game losing streak and have scored just one goal during that span.
In particular, Detroit was embarrassed by the Nashville Predators Thursday night as they lost 7-1, which was the fourth time they've allowed seven goals in a single game this season. Needing to answer from this disappointing performance, forward @Bobby Ryan revealed Friday's practice was the hardest of the season and is hopeful his team can bounce back strong during this back-to-back series against the Columbus Blue Jackets over the weekend.
"Those are games that you need some kind of response from," Ryan explained. "I think that we had that today [Friday] in practice and now you hope it carries tomorrow [Saturday]. With the schedule, you're back to back again tomorrow and Sunday. So there's not a lot of time to be down, you just want to come in, you want to have a great day to flush it."
Considering the Red Wings have scored the
second-fewest number of goals per game
(2.12) so far this season, generating offense on a nightly basis has been extremely challenging and that lack of scoring is one of the major reasons for their losing record. With limited playmakers on the roster, almost every skater has been forced to create their scoring chances from scratch, although taking that approach has ultimately led to some bad habits on the ice.
"It's not a secret that we're a team that's going to struggle for offense," Ryan detailed. "Sometimes when you are struggling for offense, you cheat the work because you're trying so hard to create something from nothing that it compounds other issues and I think that's a major part of the problem."
Over 31 games during his inaugural campaign in Detroit, Ryan has averaged 15:43 minutes of ice time per game, producing seven goals, 14 points, three power-play points, 0.23 goals per game, 0.45 points per game, 71 shots on goal, 48 scoring chances, 29 hits, 16 blocks and 10 takeaways.
Since the 34-year-old is only earning $1 million this season, the veteran forward has become an extremely attractive target on the trade market and there's a very strong chance he could be moved before the Apr. 12 trade deadline. While the 2019-20 Bill Masterton Memorial Trophy winner has enjoyed his time with the Red Wings, being acquired by a playoff contender would allow him to return to the postseason for the first time since 2017, which would be a huge opportunity for him.
Even though Ryan is fairly confident he'll likely be on the move very shortly, he's currently focused on helping Detroit dig itself out of this recent funk and will continue leaning on that mindset until something changes with his roster status.
"I hear and understand what's going on," Ryan mentioned. "This is the first time I've been through it where I think I'm more likely to be traded than not, right, I just never have been through that before. So it doesn't get wearing, I think I knew where I was at coming into the season. But it's nice when you can have older guys like [Luke] Glendening for instance too or guys can come to him and bounce things off of it and see how they're dealing with it and all that.
"The other teams don't care about what's going on in your tomorrow [Saturday] and Sunday. So you've got to find a way to just continue to work."