Filip Zadina Struggled to Take Positive Step Forward in 2020-21: Red Wings Off-Season Player Profile
Photo credit:James Guillory-USA TODAY Sports
After splitting time between the NHL and AHL last season, forward @Filip Zadina transitioned into a full-time player at the highest level of competition this past season, and while he's not a finished product just yet, the Detroit Red Wings have to be encouraged about his future.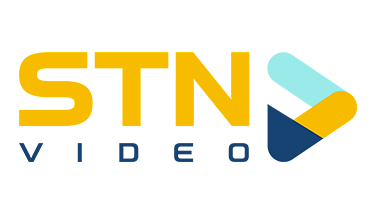 With the North American season delayed until January, Zadina was forced to begin the 2020-21 campaign playing for his home country in the Czech Republic, where he scored eight goals and 14 points through 17 games with HC Ocelari Trinec. Then before arriving at training camp, the 21-year-old represented his country during the 2020-21 World Juniors Tournament, which allowed him to score two goals and four points in eight games.
Here are some positives and negatives from Zadina's first full season in the league:
What Went Right
Thanks to his impressive performance in the Czech Republic, Zadina began the regular season in top form and enjoyed a solid start to the campaign, where he produced two even-strength assists, four takeaways, three blocks, two hits, two shots on goal and one high-danger scoring chance through the first four games of the season.
Despite missing seven games due to COVID-19, the left-hander made an immediate impact shortly after returning to the lineup, as he created one goal, two even-strength points, six shots on net, one high-danger chance and one hit over his first three games back in action.
Looking back on his development, Zadina considerably improved his playmaking ability this past season, which resulted in a career-high 13 assists with 10 of them taking place during five-on-five situations. In comparison, the youngster registered four of his seven assists during five-on-five play last season.
The former first-round selection was also much more effective at drawing penalties and also didn't take any himself in 2020-21, allowing him to finish tied for second (11) among all forwards on the team in penalties drawn, according to
NaturalStatTrick.com
. As for his performance in 2019-20, the promising young winger could only draw three penalties and was also charged with an infraction as well.
What Went Wrong 
While Zadina finished second on the Red Wings in total assists (13) this past season, he struggled mightily to replicate that same success as a goalscorer and failed to surpass his scoring total of eight goals from last season.
Unable to serve as a reliable scoring threat, the former Halifax Moosehead scored just six total goals and three five-on-five goals over 49 games this past season. Adding to his frustration, the lefty winger also generated 26 high-danger chances, 11 rebounds and an 8.1 xG rate, meaning he was a little unlucky at times and didn't receive many favorable bounces.
Along with Zadina's scoring woes, his defense also took a step backward during the 56-game schedule, although it's not like he was the only Red Wing who struggled to defend effectively. Still, it's somewhat concerning to have him record a 47.0% CF percentage and a 45.0% FF percentage, especially when he produced a 53.2% CF percentage and a 52.4% FF percentage in 2019-20.
But considering this past season was extremely unusual and certainly didn't do younger players any justice, the Czech Republic native may deserve an exemption from his offensive and defensive issues, however, they'll still be key aspects that should be monitored throughout the 2021-22 campaign.
2021-22 Outlook
Entering the final season of his three-year, entry-level contract, it'll be extremely important for Zadina to not only stay healthy but also take a positive step forward in his development in 2021-22. Slated to become a restricted free agent, who won't be arbitration-eligible, enjoying a strong performance could earn him a lengthy contract extension rather than a bridge deal.
How can Zadina accomplish that feat? Well, he'll need to hit at least double-digits in goals while also maintaining his impressive playmaking ability at the same time. In addition, the former top prospect must find a way to reduce the number of quality scoring chances allowed he's on the ice for, which as a result, should help him continue to develop into a well-rounded skater.