F Bobby Ryan Believes COVID-19 Protocols Have Placed New Challenges on Bonding with Teammates
Before the NHL returned earlier this month, everyone was fully aware of the challenges that all 31 teams would be faced with, but that hasn't made things any easier for the Detroit Red Wings, who currently have several skaters unavailable due to the league's COVID-19 protocols.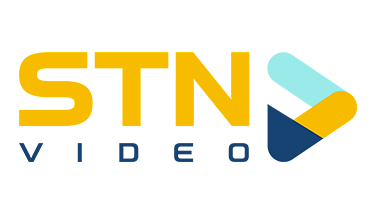 As it stands right now, the Red Wings currently have five players on the NHL's COVID-19 list – including @Filip Zadina, @Robby Fabbri, @Sam Gagner, @Adam Erne, and @Jon Merrill. Unfortunately, two of these players (Zadina and Fabbri) skated alongside forward @Bobby Ryan on the club's second line and neither of them will likely return until closer to the end of the month.
While they've been able to utilize their taxi squad, which has already proven to be extremely useful, inserting new skaters into the lineup who haven't played a ton of hockey over the last 11 months hasn't been an ideal situation. Though this has been a very frustrating process, Ryan admitted it's just something that everyone has to learn how to deal with and also find a way to carry on.
"It's hard to believe you can do more due diligence and be more aware of this situation than we have been," Ryan discussed. "We've done an incredible job of buying into what's in front of us. So, when you can't ice a full roster and you're looking at guys jumping in it changes things. It's a minor inconvenience to the rest of the stuff, but that's the NHL this year."
Considering Ryan joined the Red Wings on a one-year deal over the off-season, the 33-year old didn't receive many chances to become familiar with his new teammates before arriving at training camp in late December. But with so many protocols in place to avoid any team-wide outbreaks, the veteran forward has been forced to discover new ways to create some chemistry with the players on his team.
"I think there's a touch of a bonding element that goes away," Ryan explained. "So you got to find other ways. For me, I try to engage with every guy every single day. Whether it's [for] two minutes or a quick chat at the rink. When you lose those things it kind of changes the dynamics of the team and camaraderie, but you find other ways to make do."
Through four games, Ryan has been performing far beyond his expectations, as he's produced four goals, four points, 15 shots on net, three hits, three takeaways, two blocks, and has averaged 14:52 minutes of ice time per game.
Since Zadina and Fabbri remain out of the lineup, Detroit has reshuffled their forward lines over the past couple of games, which has resulted in the former Ottawa Senator receiving some reps with teammate @Anthony Mantha. While this pairing may not last for very long, it's one the 6-foot-2 winger couldn't be happier to be apart of and is hoping they'll be able to create a ton of havoc moving forward.
"I think there's an opportunity – I don't know how long it'll stick, we'll just try and continue to grow when we're together," Ryan detailed. "But, he creates a lot of problems for other teams when he's skating and [when] he pushes guys back and opens up ice underneath. Obviously, everyone pays extra attention to him because of the shot, right."
"So, there's a lot to like about playing with him, there really is. We just got to find a way to execute."