Dylan Larkin, Red Wings Extremely Pleased with Bobby Ryan's Debut
After falling flat out of the gate and losing 3-0 in their season opener, the Detroit Red Wings needed to come out strong on Saturday night and prove they're capable of taking a positive step forward this season.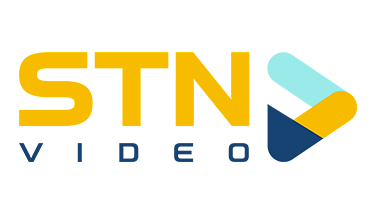 Doing exactly that, the Red Wings looked like a completely different team when they took to the ice for their second game of the 2020-21 campaign, as they performed much more effectively in both the offensive and defensive zones through all three periods. As a result, they were able to hold off the Carolina Hurricanes this time around, allowing them to come away with a 4-2 victory.
So what changed for Detroit on Saturday?
Well, there's no question having forward @Bobby Ryan, who missed the regular-season opener due to an undisclosed injury, back in the lineup definitely added a much-needed spark to the entire roster. Though he only earned 12:37 minutes of ice time, the 33-year old made the most out of every second, as he potted his first goal of the season, which provided his team a 1-0 lead early in the second period.
While no one is expecting Ryan to return to an elite scorer, and rightly so, this was still an extremely important step forward for him, especially since appeared in just 24 games last season. Referencing the level of energy he's brought to the team, captain @Dylan Larkin was extremely excited to have the veteran forward back in action and also believes it was very important for him to find the back of the net during his first contest in red and white.
"You can tell he was fired up to put that jersey on tonight and we need guys like that," Larkin discussed. "He wanted to come here, he wanted to be on our team and help us become a better team and he's certainly doing that. It's huge having him in the lineup and I couldn't be happier for him getting one tonight."
Following his departure from the Ottawa Senators, who bought out his contract over the offseason, Ryan was searching for his next home and wound up being persuaded to join the Red Wings by general manager Steve Yzerman. Even though he wasn't signing with a playoff contender, the 6-foot-2 winger still jumped at the chance to come to an organization that's fully stocked with encouraging young skaters.
Positioned on the club's second line, the former first-round selection has been serving as a leader to linemates @Robby Fabbri and @Filip Zadina, which will certainly benefit both of these talented players as the season progresses. Along with being a mentor, there's also a strong chance the former Senator can prove to be a valuable offensive weapon over these next several months, as he's posted at least 10 goals and 20 assists in five of his last seven seasons.
Despite producing just four points (one goal and three assists) through his first 17 games last season, the right-hander hit his stride just before the league's shutdown, as he finished his campaign by scoring four goals on 18 shots over the final seven games. In addition, he also added 15 hits and eight blocks during that span, earning him the 2019-20 Bill Masterton Memorial Trophy.
While scoring his first goal in his Red Wings' debut is a solid start – he also added a hit and a block – Ryan's work is far from finished and it'll be crucial for him to continue performing effectively moving forward. If he's able to accomplish that feat, then this team could finally feature two productive lines this season, which is something they've been striving to achieve for far too long.
With his one-year, $1 million contract set to expire in the summer, Ryan's tenure in Detroit may not last for very long, but his 14 seasons of NHL experience can surely help improve this team and hopefully allow them to inch a step closer from moving past their rebuilding phase.