Trade-Storm-a-Brewin'?
While the recent roster additions of Frans Nielsen, Michael Rasmussen, Givani Smith, Evgeny Svechnikov, and Alex Biega from the taxi squad could be to deal with injuries to Bobby Ryan, Sam Gagner and some other battered bodies. Wings fans have an inkling that some trades could be-a-brewin'. April 12th is on the horizon, and because of the COVID factor, this deadline may be a little quieter than usual, there is still a lot of interest in Detroit's talent.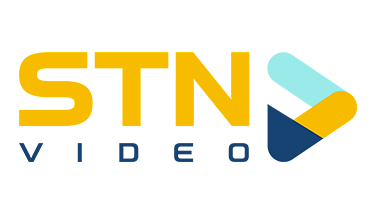 Luke Glendening – The man has only ever suited up in the Red & White, but he really could end up leaving Detroit. Edmonton has been linked to the 31-year old UFA for months and considering Glendening's prowess in the face-off dot, and the Oilers' well-documented struggles winning draws, this could be a real possibility. The Wings would likely ask for a second-rounder, but may have to settle for a conditional third. This trade could be a win-win for both clubs. Glendening gets the chance to make a Cup run, the Wings get the draft pick they desire and the caveat is there's a chance the Michigan native comes back home next season. I anticipate this trade going down sooner than later, and with the Canadian government lowering the quarantine period, we might get a little action before the deadline.
Bobby Ryan – I think there's a good chance the former number two pick ends up out East…Canada that is. Toronto currently sits atop the North Division and we all know their fanbase is champing at the bit to add some more firepower. Ryan has the hockey IQ to jump into any lineup and immediately make an impact on the scoreboard. The Wings would likely demand two prospects, and I think if the Leafs believe this is their year, Ryan would be worth it. The wildcard is if the Montreal Canadiens want to make a splash. The Habs' have won 4 of their last 5, and are looking to be gaining some serious momentum. Adding Ryan would help relieve some of their scoring woes for a relatively low price.
Jonathan Bernier – Yzerman will have to make a tough call if teams come-a-knockin' for Bernier. He's accounted for more wins than Greiss and Pickard combined and has proven he has no trouble sliding into a 1B role. Stevie Y will have to consider the lack of goalie prospects in the Wings' system, but if the offer is good enough, he'd be foolish not to jump on it. A second-rounder would be hard not to accept, but this is one trade I don't see the Wings making. Teams will undoubtedly be monitoring Bernier's timetable to return, so that could hurt his value. But Bernier has proven that he can get hot, and we all know how much damage a hot goalie can do in the playoffs. Time will tell.
In the end, we all just want to see the Wings improve the squad without selling the farm. They have assets and if the deal is right, Detroit should have faith that Yzerman will make the best possible decision. Besides, there are only a handful of untouchables on the roster, so Yzerman will have more leverage than most. Combine that with Yzerman's history of making shrewd plays, and the Wings roster could be looking a lot different after April 12th.