Approaching the Finish Line, Red Wings Still Unable to Move Past Season-Long Defensive Breakdowns
After losing 3-2 in a shootout in the first half of the back-to-back series against the Dallas Stars, the Detroit Red Wings were looking for some redemption during the second night of this two-game series, although their horrendous first-period performance ultimately proved to be too much to overcome.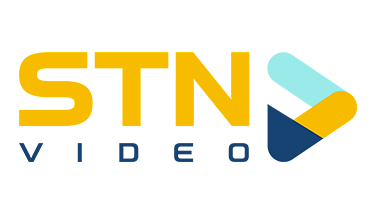 Imploding on themselves in the opening frame, the Red Wings played sloppy in their own zone and allowed six high-danger scoring chances during five-on-five situations, resulting in a trio of goals for the Stars. While this club increased its level of intensity through the final 40 minutes, allowing them to create 25 scoring chances during that span, they were forced to play catchup through the rest of the game and didn't come close to evening up the score.
Resulting in a 5-2 defeat, surrendering three goals in the first period certainly altered the outcome of this contest and essentially put this game out of reach long before the end of regulation. Considering this isn't time they've given away a victory this season, forward @Sam Gagner released some of his frustrations post-game and admitted this was another instance of allowing the opposing team to skate freely in the middle of the ice.
"The chances we gave up were Grade-A chances," Gagner explained. "We let their guys get inside us and I think we shoot ourselves in the foot by, we've been a pretty good team at that, the chances we give up. We try to keep it to the outside but [we] let them get to the inside too much, especially in the first and then we're chasing the game."
Though this is an extremely difficult part of the schedule for non-playoff teams, especially since the Red Wings are positioned at the bottom of the standings again, it's still very important for every skater to come out strong and play every game like it could be their last. But if this team is hoping to return to the postseason in the near future, Gagner believes everyone must improve defensively and will need to work on reducing the number of high-danger chances allowed.
"When you're playing teams that are fighting for a playoff spot and they're important games – we need to grow in those areas if we're going to be a playoff team in the future here," Gagner discussed. "Those are goals chances that you have to do a better job of not giving up. So, it's definitely an area that we're going to have to talk about and rectify and hopefully be better for."
Through 34 games this season, Gagner has earned 15:05 minutes of ice time per game, producing five goals, 11 points, 68 shots on net, nine blocks, five hits, five takeaways and a -2 +/- rating.
As for the Red Wings as a whole, they've now lost three games in a row and have allowed a combined 12 goals during that span, which is extremely disappointing considering they owned a three-game winning streak before Saturday's contest.
Set to play their third straight game against Dallas on Thursday, it'll be crucial for Detroit to dramatically improve in the defensive zone and also continue creating plenty of scoring chances in the offensive zone. Since this club committed numerous mental mistakes last time out, coach Jeff Blashill is expecting his skaters to have a much better response early on this time around or it could prove to be another frustrating game from behind the bench.
"I thought we worked extremely hard offensively," Blashill mentioned. "We worked extremely hard in the offensive zone. We came down and we had those defensive brain lapses that cost us, and we can't be a team that's chasing the game like that. We got to be a team that's airtight defensively. So we got to make sure we're way better than that come Thursday."