After carpooling with Yzerman, Veleno records first career multi-point game in 5-4 Red Wings loss to Toronto
Photo credit:Nick Turchiaro-USA TODAY Sports
Detroit Red Wings center @Joe Veleno picked up the second and third points of his National Hockey League career during Saturday's 5-4 loss to the Toronto Maple Leafs.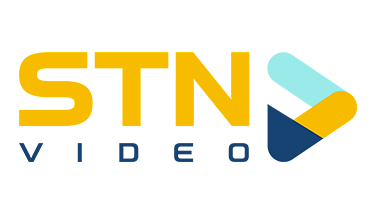 Veleno scored the Red Wings' second goal of the game before setting up the third, picking up his first NHL assist in the process.
Just over a minute after @Alexander Kerfoot scored to give Toronto a 3-1 lead early in the third period, Veleno answered to bring his team back within one goal. Red Wings forechecker @Michael Rasmussen picked up the puck behind the Toronto net after a turnover by @Travis Dermott and spotted Veleno wide-open in the slot.
After receiving a tape-to-tape pass, Veleno one-timed a quick shot over @Petr Mrazek's blocker for his first goal of the season (and the second of his career). Take it away, Bally Sports Detroit:
Leafs captain @John Tavares made it a 4-2 game at the 7:47 mark of the third period; Veleno helped Detroit return the favor less than three minutes later.
With a penalty set to be called against Toronto, the Wings controlled the puck in the offensive zone. Veleno received a pass to the slot from @Jordan Oesterle and proceeded to undress @William Nylander before setting up @Vladislav Namestnikov for a tap-in goal at the side of Mrazek's net.
Talk about a memorable first NHL helper. Here's the video, via Ryan Hana on Twitter:
With @Tyler Bertuzzi ineligible to play in Canada due to his unvaccinated status, the Red Wings recalled Veleno from the American Hockey League before the game on Saturday.
Wings general manager Steve Yzerman personally drove Veleno from Detroit to Toronto.
Detroit's two Filips — Zadina and Hronek — both added goals on Saturday. In addition to Kerfoot and Tavares, @Jake Muzzin, @Michael Bunting, and @Mitch Marner scored for the Leafs.
Red Wings goaltender @Thomas Greiss allowed five goals on 38 shots in the loss. Mrazek, the former Wing, made 27 saves for his first victory in Toronto colors.
After falling short in Toronto, the Red Wings now have a 4-3-2 record on the season. They'll return to action on Nov. 2 at the Bell Centre — again without Bertuzzi — to take on the 2-7-0 Montreal Canadiens.