Without a guaranteed roster spot, Red Wings F Bobby Ryan feeling added pressure early in training camp
Photo credit:Jerome Miron-USA TODAY Sports
Looking to turn the page on last season's disappointing showing, the Detroit Red Wings are aiming to take a positive step forward in 2021-22, something they were hoping to accomplish a season ago, but it remains to be seen if veteran @Bobby Ryan will be a part of this group once again.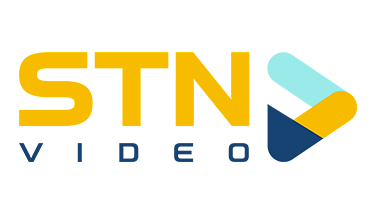 After spending seven seasons with the Ottawa Senators, Ryan, 34, hit the open market prior to the 2020-21 campaign and ultimately signed a one-year deal with the Red Wings. Though the prime years of his career were certainly behind him, the 6'2″ forward entered the year with the mindset of serving as a mentor to a fairly inexperienced roster, and that's exactly the type of role he maintained during the shortened season.
Despite enjoying a respectable start, unfortunately, the former first-round selection's inaugural season ended prematurely on Mar. 28, as an upper-body injury forced him to miss the remainder of the 56-game schedule.
Now that he's back with the Red Wings, albeit on a professional tryout contract, Ryan is currently competing for a roster spot, which has been a significant change from last season's training camp. Unlike in 2020-21, nothing has been guaranteed for him this time around, and considering he's entering his 15th NHL season, that can feel pretty uneasy at times.
"When you have a [guaranteed] contract and you're taking reps with players that you might be playing with, you have a comfort level," Ryan explained during his Zoom call. "Whereas this year around, I think I have a comfort level in the sense that I've been to 17 [training] camps. I understand what the camps are about I realize it's about getting to pre-season games.
"You feel like you're on a shorter leash, and I can say that with absolute certainty that you feel tighter and a little more restrictive."
Even though Ryan made a strong impression during his first season in Detroit, he was granted free agency once the signing period opened on Jul. 28, however, his phone was fairly quiet over the summer as very few teams expressed interest in him. In fact, it wasn't until Sep. 20 when the right-hander received a call from general manager Steve Yzerman, who offered him an opportunity on a PTO.
While he'll be required to earn everything that comes his way moving forward, the 2019-20 Bill Masterton Memorial Trophy winner does possess prior history with the organization, which may improve his chances of ultimately breaking camp with the team.
"I'm fortunate in the fact that I've been here – I know the coaching staff," Ryan discussed. "I have a good rapport with everybody in the room.
"It was tough not hearing from them [Red Wings], and not having a dialogue about it. But, I continued to make decisions based on the fact that this was a possibility and I'm glad it came up."
Making a considerable impact over 33 games, Ryan received 15:19 minutes of ice time per game, posting seven goals, 14 total points, three power-play points, 73 shots on goal, 31 hits, 17 blocks, 10 takeaways and a 31.3% faceoff percentage through 16 opportunities.
Faced with a ton of pressure early in camp, some may expect the New Jersey native to play with more urgency than ever before, or perhaps make some changes to his gameplan and approach. But that's not how the former Senator is going about his business this fall, instead, he'll be looking to grow and enhance the skills he already possesses with the hope it'll be enough to keep him in red and white for a second straight season.
"I came in with the expectations that I'd be a bottom-six player and maybe even a 13th forward," Ryan detailed. "So I don't think I can change anything. If I start to play it safer and do those things, then I'm not playing to my capabilities as best. I'd like to broaden my game, to be a little more physical, a little more demanding of the puck below the [faceoff] circles, holding it and ragging it."