With Contract Negotiations in Rear-View Mirror, Red Wings F Jakub Vrana Turning His Focus Towards 2021-22 Season
Photo credit:Raj Mehta-USA TODAY Sports
Amid a fairly busy off-season for the Detroit Red Wings, general manager Steve Yzerman and his staff were tasked with negotiating a new contract for restricted free agent @Jakub Vrana, which didn't prove to be challenging as both sides avoided arbitration by agreeing to a three-year contract.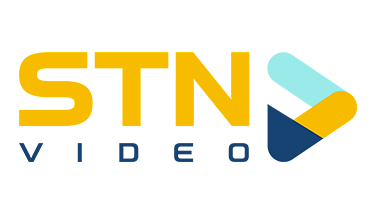 Originally drafted by the Washington Capitals in 2014, Vrana, 25, was included in a package that sent forward @Anthony Mantha the other way, providing the former first-round selection a fresh start with the Red Wings organization.
Though he only participated in 11 games before the 2020-21 campaign concluded, the youngster quickly integrated himself with his new team and started forming strong connections with several of his teammates in a short period of time. While it's difficult to draw any conclusions from a small sample size, the left-hander certainly made his presence felt over the final month and a half of the regular season, indicating he could be capable of becoming a key piece of this team's core moving forward.
Now signed through the 2023-24 campaign, Vrana will be able to showcase his talents over the next three seasons, and he'll come with a cap hit of $5.25 million per season, according to
PuckPedia.com
. Considering the arbitration process can be mentally taxing at times for any player, the 2018 Stanley Cup champion can now happily put this saga behind him and shift his focus to the upcoming season.
"Yeah, obviously, it was kind of a process but I'm happy it works for both sides," Vrana explained during his zoom press conference. "I'm happy that it's over with and I can look forward for preparing for the season.
"I'm really excited to join this group in [the] upcoming years and I'm really excited for these three years."
Over his four and a half seasons in Washington, Vrana primarily maintained a bottom-six role throughout the majority of his time in the Nation's Capital, limiting him to around 14-15 minutes of ice time per game. But after coming over to Detroit, all of that changed for the young lefty as he moved up in the depth chart and started receiving considerably more playing time – something that's expected to carry over in 2021-22.
"There's always something to work on and I work on a lot of things," Vrana detailed. "For me, the opportunity [to] play for the Red Wings is a little different than in Washington – I get more ice time. My role has changed a little bit and I'm looking forward just to prove what I can do and show my potential."
Flourishing in his brief time with the Red Wings last season, Vrana averaged 17:16 minutes of ice time per game, producing eight goals, 11 points, 32 shots on goal, five takeaways, four blocks, three hits and also winning two of his four faceoff opportunities over those 11 games.
In comparison, the Czech Republic native averaged just 14:22 minutes of ice time, registering 11 goals, 25 points, 68 shots on goal, 26 hits, 15 takeaways, four blocks and a 40.0% faceoff percentage through 39 games with the Capitals before being traded.
Along with making numerous roster additions this off-season, Detroit also added former NHL player @Alex Tanguay to the coaching staff and are hoping he can help significantly improve the club's struggling power play, which finished second-last in conversion rate in 2020-21, according to
NHL.com
. Since Vrana is slated to be featured on the top power-play unit next season, chances are these two will be interacting with each other many times over the next several months.
"From his experience, from his hockey career, I'm looking forward to catch up something and he can definitely give me some good tips," Vrana discussed. "So I'm looking forward to work with him."