Tyler Bertuzzi is a 30-goal scorer in the National Hockey League
Photo credit:Vincent Carchietta-USA TODAY Sports
Detroit Red Wings forward @Tyler Bertuzzi waited until almost the last possible moment to score his 30th goal of the 2021–22 season.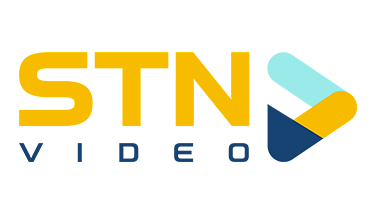 The 27-year-old winger found the back of the empty New Jersey Devils net with just 9.7 seconds remaining in regulation time in Friday's game at Prudential Center.
@Sam Gagner picked up the lone helper on Bertuzzi's milestone tally, which gave the Red Wings a 5–3 lead that would eventually become the final score.
Bertuzzi was, in a word, pumped to reach the 30-goal plateau for the first time in his National Hockey League career. As @Pius Suter skated over to retrieve the milestone puck, Bertuzzi let loose a hearty fist pump before pulling Gagner in for an embrace.
Bertuzzi was one of three NHL players to hit the 30-goal mark on Friday, with Ottawa's @Brady Tkachuk and Vegas' @Jonathan Marchessault the others to do so. The Sudbury, Ontario product is signed through the 2022–23 season at an annual cap hit of $4.75 million.
With only one game remaining on the league's 2021–22 regular-season schedule (Seattle vs. Winnipeg on May 1), 51 NHL players have scored at least 30 goals this season. Two of them play for the Red Wings: Bertuzzi (30) and captain @Dylan Larkin (31).
Before this season, the Red Wings last featured multiple 30-goal scorers back in 2018–19; that year, Larkin scored 32 while @Andreas Athanasiou netted exactly 30. Also of note, the 2008–09 Red Wings boasted four 30-goal scorers: Marian Hossa (40), Johan Franzen (34), Pavel Datsyuk (32), and Henrik Zetterberg (31).
Bertuzzi wrapped up the 2021–22 campaign in second place on the Red Wings' scoring leaderboard with 30 goals and 62 points in 68 games. His uncle, Todd, reached the 30-goal plateau in back-to-back seasons with the Vancouver Canucks in the early 2000s, scoring 36 in 2001–02 before topping out at 46 in 2002–03.
@Michael Rasmussen, @Moritz Seider, @Joe Veleno, and Suter also scored for the Red Wings in their 5–3 win over the New Jersey Devils on Friday. The Wings improved to 32–40–10 with their victory in the season finale and ultimately finished with the 25th-best record in the NHL.
---
---
Do you think you know who will take home hockey's ultimate prize? Do you think you can put together the ultimate playoff bracket? Sign up for a FREE ACCOUNT for the Daily Faceoff Playoff Bracket Challenge presented by PointsBet Canada to secure your spot for a chance at prices and glory! 
Sign up here.