Cossa making just enough saves as Oil Kings progressing in WHL playoffs
Photo credit:Edmonton Oil Kings
Championship teams have to be able to win games in many different ways.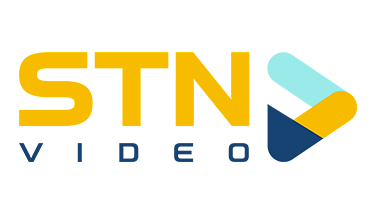 In the first and second rounds of the 2022 Western Hockey League playoffs, Sebastian Cossa and the Edmonton Oil Kings were defeating their opponents by completely smothering their offensive output.
Cossa, a first-round pick of the Red Wings in 2021, allowed more than one goal in just one of his first six playoff games this year.
The most shots Cossa faced during a single playoff game in the first two rounds? How about 26, which he saw twice against the Hurricanes and once against the Rebels. He faced fewer than 20 shots in three games during the first two rounds.
After defeating the Rebels in the second round, the Oil Kings advanced to face the Winnipeg Ice in the Eastern Conference Final.
The Ice are, in a word, good. They finished the 2021–22 WHL regular season with the league's top record: 53–10–5. Then again, the Oil Kings (50–14–4) weren't far behind them.
Nevertheless, the Oil Kings have outshot the Ice by a mile through the first three games of their third-round playoff series. It hasn't been remotely close. The shots favoured Edmonton 40–26 in Game 1, 36–23 in Game 2, and—get this—55–21 in Game 3.
The Oil Kings currently lead the series two games to one. They lost Game 2 in blowout fashion, with Cossa allowing four goals on 22 shots for his very first setback of the playoffs.
One of those goals involved Cossa being demolished in his crease by streaking Ice forward Mikey Milne, who received a two-minute minor penalty for goaltender interference on the play. Even so, his goal still counted.
You be the judge of this one:
The Oil Kings' two wins in their best-of-seven series against Winnipeg have both come in overtime, with Cossa making exactly as many saves as required to secure the victories.
The 6'6″, 215-lb goaltender now owns a 10–1 record in the 2022 playoffs. It's hard to go wrong with a record like that.
His save percentage, however, has taken a noticeable dip in the series against the Ice:
Cossa vs. Lethbridge: 4–0, .936 SV%
Cossa vs. Red Deer: 4–0, .927 SV%
Cossa vs. Winnipeg: 2–1, .841 SV%
Right now, things are working just fine for Cossa and the Oil Kings. It can be hard for goaltenders to stay sharp on a consistent basis when they don't face a ton of shots. He's been exactly as good as he's needed to be for his team to win games.
Cossa has also shown an ability to be flat-out dominant in situations where he doesn't face many shots. He's posted shutouts of 25, 18, and 26 saves thus far in these playoffs.
The Oil Kings are already ahead in their series against the Ice without their star goaltender playing at his peak. If Cossa can rediscover his top form, the East Final could end in a hurry.
---
---
Looking to up your fantasy hockey game? DailyFaceoff has the tools you need for both daily and season-long fantasy leagues, including a lineup optimizer, daily projections, and a whole lot more. 
Sign up for the DailyFaceoff tools here.