Red Wings Off-Season Player Profile: Sam Gagner Excels as One-Year Investment
Photo credit:Tim Fuller-USA TODAY Sports
After being acquired from the Edmonton Oilers in February 2020, forward @Sam Gagner was aiming to make a strong first impression with the Detroit Red Wings, unfortunately, the league-wide shutdown that was caused by the COVID-19 pandemic limited him to just six games with his new team.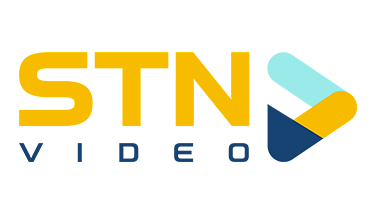 Following months of uncertainty, Gagner decided he didn't want his tenure with the Red Wings to end so quickly and was ultimately re-signed to a one-year, $850,000 contract, according to
PuckPedia.com
. While agreeing to remain with a rebuilding team was an interesting decision, it's one that helped the 31-year-old build a strong connection with this organization and also allowed him to showcase his talents on a regular basis.
Here are some positives and negatives from Gagner's second season with Detroit:
What Went Right 
Despite being utilized in a bottom-six role for a second straight season, Gagner witnessed a dramatic increase in playing time this past season, as his average ice time per game jumped from 13:21 minutes in 2019-20 to 15:26 minutes in 2020-21.
Taking full advantage of this opportunity, the 5′ 11″ forward improved his performance during even-strength situations by registering six goals (highest total since 2017-18), 14 points, 71 shots on goal, 51 scoring chances, 25 high-danger scoring chances, eight rebounds and a 7.4 xG rate through 42 games, according to
NaturalStatTrick.com
.
In comparison, Gagner participated in 42 games last season, producing four goals, 10 points, 70 shots on goal, 61 scoring chances, 21 high-danger chances, eight rebounds and a 6.0 xG rate during even-strength play.
Along with becoming much efficient at even-strength, the former Oiler also stepped his game up on the power play, and despite being unlucky at times, made his presence felt in high-danger areas with the man advantage. Based on the five high-danger chances, two rebounds and 1.9 xG rate the veteran center created, he would've been able to score more than one power-play goal if he received a few more favorable bounces.
Reaching an impressive milestone during his 14th season in the league, Gagner scored his 300th career assist on Mar. 11, making him just the ninth skater from the 2007 NHL Draft to accomplish that feat, according to
NHL.com
.
What Went Wrong
When in the lineup, Gagner served as an impactful player for the Red Wings in 2020-21, however, staying healthy was something he struggled with throughout the regular season.
While the former first-round selection appeared in the first four games of the campaign, he was placed on the league's COVID-19 Protocol List and was forced to miss six games from Jan. 20 to Feb. 3. Then later in the schedule, the right-hander suffered an undisclosed injury at the end of March, causing him to miss five games and he also didn't return to full health until the middle of April.
Taking into account these two absences, Gagner's level of physicality took a considerable step backward as he only induced five hits, which is the lowest hits total of his entire NHL career. The last time the Ontario native barely made an impact with his body was in 2015-16 when he created just 17 hits through 53 games with the Philadelphia Flyers.
2021-22 Outlook 
Set to enter his 15th season in 2021-22, Gagner will require a new contract this off-season and has already expressed his interest in wanting to return to the Red Wings, meaning both sides will likely discuss a potential extension this summer.
Considering Detroit will want to continue surrounding its younger skaters with veteran leaders, it'd make plenty of sense to re-sign the former London Knight, perhaps to a multi-year deal. If that indeed takes place, then he'll probably be expected to return to his role on the club's third line and will need to continue performing effectively during both five-on-five and power-play situations.