Red Wings Off-Season Player Profile: Robby Fabbri Takes Positive Strides During Injury-Shortened Campaign
Photo credit:Kim Klement-USA TODAY Sports
Becoming one of the most notable trades made by general manager Steve Yzerman, forward @Robby Fabbri was acquired by the Detroit Red Wings in exchange for @Jacob de La Rose during the 2019-20 campaign, and when on the ice, he's been a fairly valuable acquisition.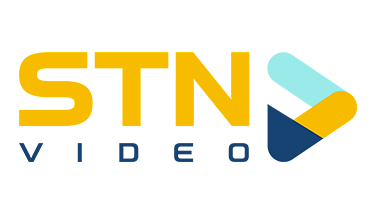 Looking to build off his success from last season, where he scored 14 goals and 31 points through 52 games in Detroit, Fabbri was determined to take another positive step forward in his development this past season and was somewhat able to accomplish that feat during this shortened schedule. Having said that, staying healthy proved to be a very difficult challenge for the 25-year-old, which is an obstacle he's been attempting to overcome throughout his young career.
Here are some positives and negatives from Fabbri's second season with the Red Wings:
What Went Right 
Despite being limited to just 30 games in 2020-21, Fabbri still proved to be one of the top offensive performers for the Red Wings and significantly improved his scoring ability during five-on-five play, allowing him to lead the way for this team in those situations.
After producing eight goals and 20 points through 52 games last season, the 5′ 10″ forward increased his production during five-on-five situations this past season by creating nine goals and 15 points in 22 fewer games. In comparison to the rest of his teammates, the left-hander finished with the most five-on-five goals and points among all Detroit skaters, according to
NaturalStatTrick.com
.
Thanks to this impressive development, Fabbri concluded the 2020-21 campaign with 10 total goals, 18 total points, 58 shots on goal, 27 high-danger scoring chances and a trio of rebounds created.
Needing someone to fill the Red Wings' second-line center position, the former St. Louis Blue was provided an extended opportunity to showcase his talents down the middle, ultimately allowing him to improve his faceoff skills. Along with increasing his overall faceoff percentage from 40.3% in 2019-20 to 43.7% in 2020-21, he particularly became much more effective in the offensive zone, resulting in the second-highest percentage (45.0%) of his career, according to
NHL.com
.
What Went Wrong 
For starters, Fabbri couldn't avoid Detroit's widespread COVID-19 outbreak and was ultimately placed on the league's policy list, forcing him to miss eight games from Jan. 17 to Feb. 3.
While the youngster certainly made up for lost time once he returned to action, he suffered another crushing blow at the start of April as an upper-body injury forced him to miss the remaining 17 games of the season. Given that he was one of the top scorers on the team, his presence was sorely missed on and off the ice during that final stretch.
Along with his inability to stay healthy, Fabbri also struggled to carry his offensive success during five-on-five play over to the Red Wings' power play, causing him to endure one of the worst statistical performances of his young career with the man advantage.
Proving to be ineffective this past season, the former Guelph Storm totaled 70:57 minutes on the power play, generating just two assists, three shots on goal, one high-danger chance and a 0.63 xG rate.
As for last season, Fabbri totaled 147:37 minutes with the man advantage, recording six goals, nine points, 23 shots on goal, six high-danger chances and a 2.55 xG rate.
2020-21 Outlook
Entering the final season of his two-year, $5.9 million contract, according to
PuckPedia.com
, Fabbri is slated to become an unrestricted free agent for the first time in his career after the 2021-22 campaign, meaning it'll be crucial for him to prove he's capable of remaining healthy throughout an 82-game schedule.
Adding to this, it'll also be vital for the Ontario native to continue performing effectively during five-on-five situations, and he must discover a way to increase his production on the power play as well. If successful in achieving these feats, his chances of staying in Detroit beyond next season will likely improve dramatically.