Red Wings Off-Season Player Profile: Filip Hronek
Photo credit:Rick Osentoski-USA TODAY Sports
Entering his third season in the NHL, the Detroit Red Wings were hoping for another productive performance from defenseman @Filip Hronek, although his 2020-21 season was far from ordinary as he spent last fall with Mountfield HK of the Czech Extraliga.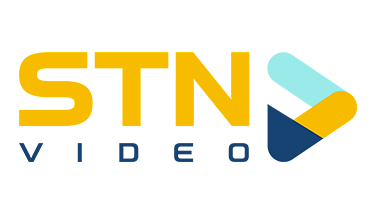 Due to the COVID-19 pandemic, Hronek was provided an opportunity to play in his home country of the Czech Republic, where he scored 10 goals and 23 points in 22 games before returning to North America. Thanks to this head start, the 23-year-old seemingly arrived at training camp in mid-season form and was able to hit the ground running when the regular season opened in January.
Here are some positives and negatives from Hronek's third campaign in the league:
What Went Right 
Unlike most of his teammates, Hronek was never plagued by any serious injury and also avoided the club's widespread COVID-19 outbreak, allowing him to participate in all 56 games – 78 total games including his time in the Czech Republic.
After producing a career-high 31 points in 2019-20, the right-handed blueliner nearly matched that same total for a second straight campaign as he scored 26 points this past season. Earning a similar amount of playing time compared to last season, where he averaged 23:54 minutes per game, the youngster received 23:23 minutes of ice time per game in 2020-21 and served as an assists machine, which resulted in a career-high 24 assists.
While 17 of them were secondary assists, that shouldn't take away from Hronek's impressive playmaking ability that he showcased all season long. Furthermore, the talented defenseman probably would've seen his points total rise even higher if his teammates could've capitalized more effectively on his
team-leading 15 rebounds created
.
Despite serving as Detroit's top offensive blueliner last season, the former second-round selection struggled to translate that same success to the defensive aspect of his game, as he generated career-worsts in his CF percentage (46%), FF percentage(45%), xGA rate (88.4), high-danger scoring chances (326) and high-danger goals allowed (66), according to
NaturalStatTrick.com
.
But thanks to his hard work over the off-season, Hronek discovered a way to improve all of those metrics this past season, which saw him create a 48% CF percentage, a 47% FF percentage and a 61.2 xGA rate. Additionally, he was only on the ice for 256 high-danger chances and 42 high-danger goals allowed.
What Went Wrong 
Even though Hronek set a new career-high in assists this past season, his scoring ability took a significant step backward during the shortened campaign, which was a major disappointment for the former top prospect.
Over 65 games in 2019-20, the Czech Republic native scored nine total goals, four five-on-five goals and one power-play goal. In addition, he also created 59 scoring chances, five high-danger chances and earned a 7.9 xG rate during that same span.
As for the 2020-21 campaign, Hronek's offensive production declined dramatically and the only two goals he scored were on empty nets, and both of them were fired from the defensive zone as well. Adding to this, the former Saginaw Spirit produced just 45 scoring chances, six high-danger chances and earned a 5.6 xG rate, meaning he didn't receive any favorable bounces either.
Taking it upon himself to increase his physicality along with becoming more active with his stick last season, the right-hander made his presence felt by generating career-highs in hits (105), blocks (74) and takeaways (18). But for whatever reason, he didn't display that same type of effort this past season, which saw him record just 67 hits, 46 blocks and seven takeaways.
2021-22 Outlook 
After completing the final season of his three-year, entry-level contract, Hronek is slated to become a restricted free agent this summer and will require a new deal before the start of the 2021-22 campaign. Given his importance to Detroit's blue line, it'd be very shocking if his contract situation wasn't resolved fairly quickly.
Regardless of his contract length, there's no question Hronek will be looking to take a positive step forward next season as he attempts to improve off his goal-scoring woes from his third campaign in the league.