Red Wings Need Key Players to Step Up on Power Play
While performing effectively in five-on-five situations is a crucial part of hockey, it's also extremely important to take advantage of every opportunity with the man advantage, however, the Detroit Red Wings still haven't broken through their struggles on the power play and those woes are continuing to prevent them from reaching their full potential.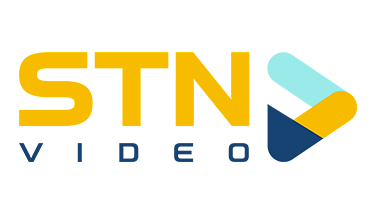 Considering the Red Wings have won just three of their first 14 games this season, it's clear things haven't gone well for them so far and it's extremely difficult to focus on any positives involving this team right now, and rightly so. To make matters worse, 25 percent of the 2020-21 campaign is already completed, and yet, this team still hasn't put together consecutive complete games up to this point.
Though they ended their eight-game losing streak with a 4-1 victory over the Florida Panthers on Sunday, this club fell right back into their losing ways on Tuesday night, as they couldn't generate more than a single goal and were defeated 2-1 at the BB&T Center.
Despite outshooting the Panthers 32-22, the Red Wings' scoring woes were largely impacted by their inability to convert on the power play as they whiffed on all three of their opportunities in the game. Adding insult to injury, captain @Dylan Larkin could've scored his team's first power-play goal since Jan. 28, but he shot the puck wide of the net and never received another chance to redeem himself before the final horn sounded.
Unfortunately for Detroit, underperforming with the man advantage is something they've been attempting to correct since the start of last season and they're still struggling to find a solution that'll help them turn things around. In fact, they've been one of the worst teams on the power play in the entire league over the last two seasons, which certainly isn't a recipe for success.
As things stand right now, they've produced the second-worst conversion rate on the power play (14.0%)
among all 31 teams since the 2019-20 campaign
. Digging even deeper, forward @Tyler Bertuzzi has scored the most power-play points (18), is tied for the second-most power-play goals (six) and has recorded the fourth-most shots on net (24) with the man advantage among all Red Wings skaters during that span.
Even though Bertuzzi has been sidelined with an upper-body injury since Jan. 31, the 25-year-old still leads his team in power-play goals (three) and points (four) this season, although he's not expected to return to action anytime soon. With that in mind, it'll be crucial for key players like @Anthony Mantha, @Bobby Ryan, @Robby Fabbri and Larkin to start producing on the special teams unit.
Since this group of players has combined to score just four power-play points in 2021, the onus will be on each of them to increase their level of play through the rest of the season. Taking into account that Larkin and Mantha are the only players who've recorded 10 shots on net or more with the man advantage this season, there's no question the rest of the team must create more shooting lanes and increase the number of shots taken moving forward.
If the Red Wings can accomplish this feat while Bertuzzi is sidelined, then there's a very strong chance their power play will become even more successful once the goal-scoring winger returns to the lineup, whenever that actually happens. While this type of progression won't happen overnight, although it'd be a welcomed occurrence, achieving this difficult task by the midway point of the season would be a major accomplishment and it'd likely result in a lot more wins as well.
Though improving the power play probably won't allow Detroit to compete for a playoff spot, at least for this season, it could help them take a positive step forward in 2021, which is something they're desperately trying to accomplish during this shortened 56-game schedule.