Red Wings HC Jeff Blashill Pleased With D Filip Hronek's Third NHL Season
Considering the Detroit Red Wings haven't enjoyed much success this season, as they're positioned near the bottom of the standings once again, it's been challenging to develop their young skaters and this issue is something that defenseman @Filip Hronek has been forced to battle through during his third season in the NHL.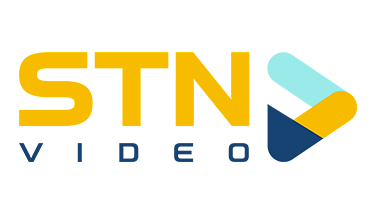 Coming off an impressive sophomore campaign, where Hronek posted career-highs in goals (nine), points (31), hits (105) and blocks (74) through 65 games, the 23-year-old was aiming to take another positive step forward this season but the COVID-19 pandemic hasn't made things any easier for him.
Since the Red Wings didn't qualify for last season's playoff bubble, the former second-round pick went nearly a full 12 months between NHL games and spent some time in the Czech Extraliga, producing 10 goals, 23 points and a +15 rating in 22 games with HK Hradec Kralove.
Once hockey resumed in North America this past winter, Hronek arrived to training camp and was hoping to lead the way for the Red Wings' blue line, which he's been able to accomplish at times in 2021. Referencing the young blueliner's performance, coach Jeff Blashill has been happy with the right-hander's play up to this point, especially since he hasn't had a veteran presence to lean on when he's been on the ice.
"Filip [Hronek] has had a solid season," Blashill explained. "I don't think any of us can claim we've had a great year, we're not good enough up in the standings. But he's had a solid season, he's been forced to really trial by fire. He's been thrown into the mix big time and it's sometimes a hard thing to do – you don't have a veteran defenseman who can carry ya along as you make mistakes. He's kind of got to sink or swim on a nightly basis and I think [on] enough nights he's swam."
While Hronek has performed respectively this season, there's still plenty of work ahead of him and there's no question he has the potential to continue developing into a more-rounded defenseman. Utilizing his determination to win in this league, Blashill is hopeful the former top prospect can grow his craft even further in all areas of the game, including on the power play, penalty kill and during five-on-five situations.
"He's growing, Filip wants to be a good player," Blashill discussed. "He wants to win, so he's working towards getting better. So I think in all areas of the game, the power play, penalty kill and five-on-five, there's areas for growth there and he knows that and he's going to keep working towards that."
Over 51 games this season, Hronek has averaged 23:30 minutes of ice time per game, creating two goals, 23 points, nine power-play points, 0.04 goals per game, 0.45 points per game, 105 shots on net, 63 hits, 44 blocks, seven takeaways and a -17 rating.
With the Czech Republic native set to become a restricted free agent this summer, he'll be able to negotiate his future for the first time in his career, which will probably result in a much-deserved contract extension. Looking ahead to next season, Blashill wants to see the promising defenseman take another step forward, making smarter plays with the puck in all three zones of the rink.
"One of the things I've talked to him about is making sure that he eliminates any big minuses," Blashill detailed. "You just can't be a team that gives away easy chances. Make sure on a consistent basis, night to night, he's doing a good job of not giving away any easy chances. Certainly, the other team is going to create their own enough, we can't give them away and that's just the growth of the hockey team in general.
"He's certainly taken steps from when he first got here, but like all of us, if we want to be a better hockey team the individuals on that team have to continue to grow."