Red Wings HC Jeff Blashill Extremely Pleased with Dylan Larkin's Transition to Captaincy
After spending the last two seasons without a team captain, the Detroit Red Wings decided to end that streak just before the 2020-21 campaign opened as they named forward @Dylan Larkin the 37th captain in franchise history.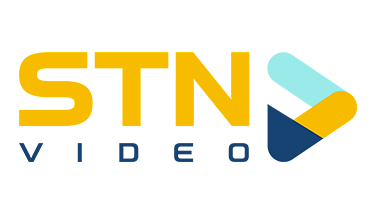 While things haven't gone well for the Red Wings on the ice up to this point, as they've won just two of their first seven games and are currently riding a three-game losing streak, their current situation would likely be far worse than it already is if they didn't have a true leader in the locker room.
Though dawning a "C" on the front of a jersey can be overwhelming for some people, that hasn't been the case for Larkin so far, especially since he's served as the unspoken leader of this team over the last few seasons. Making a seamless transition to the captaincy, coach Jeff Blashill couldn't be happier with the job the 6′ 1″ forward has done and is also extremely proud that he's been able to stay true to himself during this transitional period.
"I think he's doing a good job because he's being who he is," Blashill explained. "He's just being Dylan Larkin and Dylan Larkin was named captain because of the attributes that he has. He has the respect of everybody in the room because of his work ethic, his inner drive, his care for others, his passion to win and he's just continued to be Dylan Larkin.
"I think the number one key to being a good leader is being true to yourself and continuing to garner the respect of those that you're trying to lead. So I think he's done an excellent job with that side of things."
As for his performance on the ice, Larkin endured somewhat of a slow start, as he produced just one assist and only four shots on net through his first two games, but the former first-round selection has since battled through his early woes and has started hitting his stride recently. Referencing his recent five-game surge, which has resulted in three goals, five points and 20 shots on net, Blashill was pushing the 24-year-old to play more of his own game and is extremely pleased with the way he's responded to their conversation.
"I think coming into the year, Dylan wanted to have a big year and I think early he was forcing stuff a bit too much," Blashill mentioned. "I thought he was really coming the last few games – last night he wasn't feeling great and I think it showed a little bit. I don't think he had his best game, but I thought prior to that he was starting to produce a number of chances and without giving much up."
"I think he's done a good job of recognizing that he's got to play within himself and just be a good winner every day."
Over seven games this season, Larkin has averaged 21:18 minutes of ice time per game, producing three goals, six points, 24 shots on net, seven hits, six takeaways, one block and a 51.6% faceoff percentage.
In comparison to his teammates, the Michigan native currently leads Detroit in points, shots on net and points per game (0.86). In addition, he's also tied with @Tyler Bertuzzi for the second-most goals and has averaged the second-most minutes of ice time per game among all skaters on the team.
Despite suffering a minor injury during Tuesday's matchup against the Dallas Stars, which forced him to miss Wednesday's practice, the Red Wings are expecting Larkin to be available for Thursday night's rematch at American Airlines Center. But if for some reason he's forced to sit out, Blashill will be counting on every single player to step up in his absence.
"I think when you're missing guys, and again I don't anticipate missing Dylan, but when you're missing guys everybody's got to play great," Blashill discussed. "The reality is you can't have guys play okay. You can't play okay and honestly, can't have a whole bunch of guys playing good for themselves, they got to play great within whatever that means for them – they got to play great."