Red Wings HC Jeff Blashill: Danny DeKeyser 'Isn't Close to 100 Percent' Healthy
While very few people expected the Detroit Red Wings to emerge into playoff contenders this season, this team was expected to take a positive step forward in 2021, but they haven't accomplished that feat just yet as their roster has encountered several different injuries and numerous COVID-19 related absences.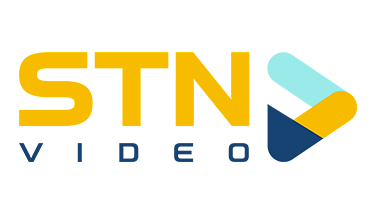 As it stands right now, the Red Wings haven't won a single game since Jan. 19, which came against the Columbus Blue Jackets. Since then, this club has lost eight games in a row and they've earned just two points during that span, providing them with the second-lowest point total (six) in the league.
Though players like @Adam Erne, @Robby Fabbri and @Jon Merrill have all returned from the COVID-19 list, Detroit is still without forwards @Tyler Bertuzzi and @Sam Gagner, who are both sidelined with upper-body injuries. To make matters worse, coach Jeff Blashill revealed that defenseman @Danny DeKeyser still hasn't fully recovered from his back surgery that limited him to just eight games last season.
"I think Danny is recovering from a major surgery that's taken him longer than any of us want and most importantly him," Blashill discussed. "I think he's played with not a lot of strength in his one leg and that's how he played the first six games or so."
Coming into training camp, the Red Wings were hopeful DeKeyser would be ready to go when the regular season opened, especially since he was over a year removed from his surgery. But considering DeKeyser will require some additional time to build up the strength in his legs, Blashill and his staff have decided to keep the 30-year-old out of the lineup until he's closer to 100 percent healthy.
"We've just made the decision to go with other guys right now because of the fact that Danny isn't 100 percent," Blashill detailed. "He's not close. I think he did a really good job through camp and through those first six games of going out and giving everything he had given the fact that he's not fully close to being recovered. It's not anything that's putting him in danger of playing, it's just a strength [issue]."
So far this season, DeKeyser has appeared in just 10 games and has averaged a career-low 15:30 minutes of ice time per game, resulting in one goal, 12 blocks, eight shots on net and six hits.
In comparison, the 6′ 3″ blueliner averaged 22:04 minutes of ice time per game, producing four assists, 18 blocks, 12 shots on net and six hits through only eight games last season.
With nearly 25 percent of the 2020-21 campaign already completed, it seems Detroit probably won't contend for a playoff spot this season, although there's still plenty of time to end things on a positive note. If they can continue playing in tight games, which they've done in four of their last eight games, then a mid-season turnaround could certainly become a reality for this organization.
"I think we've had a number of games where we've played pretty good hockey," Blashill explained. "Now where the games were really close, we've won one in overtime [and] we've lost two. We've been in those tight games, those are what we need to be in. We can't have the efforts like we did against Tampa the first night or Chicago the second night, those are two that stand out to me that aren't even close to being good enough."