Red Wings Gaining Confidence Halfway Through This Season
With a 9-17-4 record through 30 games this season, the Detroit Red Wings are currently tied for the third-lowest winning percentage (.367%) among all 31 teams in the league, meaning there's a pretty strong chance their current playoff drought will extend to five seasons once the regular season concludes.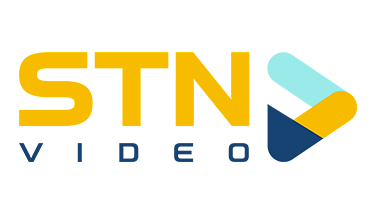 Digging into their season-long struggles, the Red Wings have currently produced the third-fewest number of goals per game (2.27), are tied for the third-fewest number of shots on net per game (28.0) and have allowed the sixth-most goals per game (3.30) in the league, according to
NHL.com
. While it's easy to blame the club's ineffectiveness on several key injuries along with the COVID-19 outbreak they faced earlier this season, there's also the underlying factor that they just haven't played well and have been bullied by nearly every team in the Central Division.
Despite their disappointing record, Detroit has improved significantly as of late and has finally started enjoying some sustainable success, allowing them to earn five of the possible eight points over the last four games. Generating three goals during this promising stretch, forward @Adam Erne believes his team has been playing with much more confidence this month and is hopeful they'll be able to continue performing at this level moving forward.
"I think we're just creating more offense," Erne explained. "I think it's obvious we're more confident with the puck and I think in this league that's huge. We're making efforts to make plays instead of just making the easy play sometimes. But I think there's a middle ground that we've kind of found where we're not playing too risky, where we're turning pucks over but we're still making plays when they're there to be made. So I think that's big for us."
In particular, the Red Wings defeated the Carolina Hurricanes 4-2 on Tuesday night and scored two of those goals with the man advantage, which is extremely impressive considering they've struggled mightily on the power play this season. Referencing some of the positives from this winning effort, coach Jeff Blashill admitted he was very pleased with the way his team performed and couldn't be happier about beating one of the top teams in the NHL.
"I thought tonight [Tuesday] was one of our better games of the season," Blashill discussed. "I thought we played fast, I thought we played hard, I thought we managed the puck pretty well. We weren't without mistakes, but I thought we created lots of chances and I just thought we played the way real hockey teams have to play. So I thought it was a good step."
With just 26 games remaining, the Red Wings are scheduled to face off against the Dallas Stars six more times, the Columbus Blue Jackets five more times, the Nashville Predators and the Tampa Bay Lightning four more times, the Hurricanes three more times, along with the Florida Panthers and the Chicago Blackhawks two more times before the 2020-21 campaign concludes.
With that in mind, Blashill is hopeful that his team can build off their recent success and continue developing through the remainder of the season, although that'll probably be easier said than done.
"I think we've played a number of games where we played pretty good hockey and we didn't have any results to show for it," Blashill detailed. "Now we're in a spot where we've played pretty good hockey we start to see some results.
"So we got lots of season left here, let's continue to grow as a hockey team and continue to grow as individuals."