Red Wings F Vladislav Namestnikov Hoping to Build Off Impressive Victory Over Lightning
While things certainly have gone well for the Detroit Red Wings so far this season, as they currently sit dead last in the Central Division, they've performed fairly well over this recent stretch and have displayed some signs of optimism heading into the second half of the 2020-21 campaign.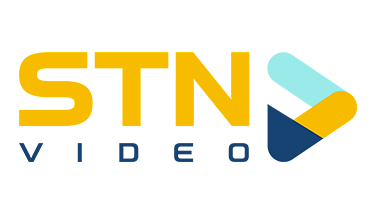 Despite owning an 8-16-4 record through 28 games, the Red Wings have persevered through many challenging obstacles – including a COVID-19 outbreak – and that hard work has finally started paying off, resulting in four wins and nine points in the standings over the last nine games. Taking this a step further, it hasn't been easy to accomplish but this team is finally starting to generate some much-needed momentum, especially since their most recent victory came against the reigning Stanley Cup champions.
After spending the first five seasons of his career with the Tampa Bay Lightning, forward @Vladislav Namestnikov has since spent time with the New York Rangers, Ottawa Senators, Colorado Avalanche and has now landed with the Red Wings. Playing in his 12th career game against the organization that selected him 27th overall in the 2011 NHL Draft, the 28-year-old scored his fifth goal of the season and ultimately helped his team come away with a 6-4 victory.
"It's always nice to score against your former team," Namestnikov explained. "I think it's more important, it's nice that we got three points out of four against them. So, kind of build on that and then take it into against Carolina here."
With just 28 games remaining in the regular season, there certainly isn't much time left for Detroit to turn their disappointing season around, however, no one is ready to give up on this season just yet, at least for now. Since this club has won four of its last nine games, Namestnikov is very pleased with the way his team has been trending and is hopeful they'll be able to carry this momentum through the final two months of the season.
"I feel like we just have to focus on the way we play," Namestnikov discussed. "We're slowly kind of starting to figure out how to win these tough games and I thought the last couple we've played really well. So hopefully we can continue and kind of get on a streak here."
Over 26 games this season, Namestnikov has averaged 16:18 minutes of ice time per game, producing five goals, 10 points, 0.19 goals per game, 0.38 points per game, 54 shots on net, 33 hits, 16 blocks, six takeaways and a 46.9% faceoff percentage.
In comparison, the left-handed center averaged just 15:03 minutes of ice time per game, creating 17 goals, 31 points, 0.26 goals per game, 0.48 points per game, 108 hits, 98 shots on net, 47 blocks, 25 takeaways and a 46.8% faceoff percentage over his 65 games split between the Rangers, Senators and Avalanche last season.
Even though forward @Tyler Bertuzzi remains sidelined due to an upper-body injury, the Red Wings have received a clean bill of health from the rest of their roster lately, which has certainly played a major factor in this recent surge. As a result, Namestnikov believes this should allow them to continue improving and creating even more chemistry with each other during the second half of the schedule.
"As we're getting everyone back, everyone healthy, I feel like we're building on that and sticking together and playing well," Namestnikov mentioned. "So, we just got to build on that."