Red Wings F Richard Panik Aiming to Make Strong Impression Through Remainder of 2020-21 Season
Photo credit:Getty Images
Serving as sellers during this season's trade deadline, the Detroit Red Wings were expected to sell off the majority of their impending free agents and they did some of that before the 3 pm deadline passed, although the front office also struck a blockbuster deal that included one of their core skaters.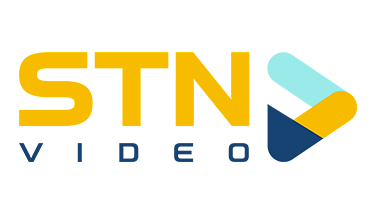 Catching almost everyone by surprise, general manager Steve Yzerman pulled the trigger on a trade that sent forward @Anthony Mantha to the Washington Capitals in exchange for @Richard Panik, @Jakub Vrana, a 2021 first-round pick and a 2022 second-round pick. While Mantha wasn't playing up to his high expectations this season, posting just 11 goals and 21 points through 42 games, most experts weren't expecting this type of move to come until the offseason.
Joining his fourth organization in just four seasons, Panik has bounced around throughout most of his career, spending time with the Tampa Bay Lightning, Toronto Maple Leafs, Chicago Blackhawks, Arizona Coyotes and the Capitals. Now with the Red Wings, the 30-year-old is looking to turn the page and create some memorable memories with his new teammates in Motown.
"I'm really excited to be here," Panik discussed. "Obviously, it didn't work out in Washington but sometimes I guess things just don't click. Hopefully, this is going to be a new chapter for me, [a] new beginning, and hopefully it's gonna do well for both sides."
Playing a bottom-six role in Washington, Panik will receive a fresh start in Detroit and an opportunity to prove he's capable of making an impact on this team. But with just 12 games remaining, it could be extremely difficult for the former second-round pick to make a strong first impression, however, he'll be doing everything possible to make the most out of this small sample size.
"I just want to earn a spot on the team," Panik explained. "So far this season, it's not how I expected. So [during] these 12 games, I'm going to focus to bring my best games in a team and help the team win some games. Hopefully, I'll do a good impression and go from there."
Over 36 games this season, Panik has averaged just 11:36 minutes of ice time per game, producing three goals, nine points, one power-play goal, 53 hits, 40 shots on net, 16 blocks, 13 takeaways and a 42.9% faceoff percentage.
In comparison, the 6′ 2″ winger earned 11:20 minutes of ice time per game, creating nine goals, 22 points, 75 hits, 67 shots on net, 21 takeaways, 19 blocks and a 57.9% faceoff percentage through 59 games last season.
With Panik signed through the 2022-23 campaign, earning him $2.75 million per season, his tenure with the Red Wings will probably extend into next season and perhaps even longer than that if he performs effectively. Since this club features plenty of talented young skaters, the left-hander is expected to serve as another veteran presence on and off the ice, which is a role he's occupied numerous times in his career.
"All the young guys there, they have so much energy," Panik mentioned. "So, I think that's always good, just have fun off the ice and it's good. I've been there in the teens when we were a young group of guys and it's always fun."