Red Wings F Evgeny Svechnikov Excels in Season Debut
Despite being selected in the first round of the 2015 NHL Draft, it's been a long and bumpy road to the show for forward @Evgeny Svechnikov, but things couldn't have gone better for him during his 2020-21 season debut on Saturday night.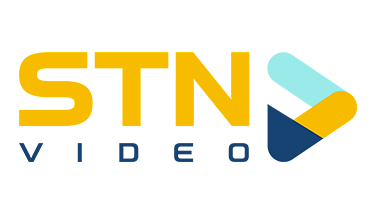 After spending the majority of last season in the AHL, where he scored 11 goals and 25 points through 51 games, Svechnikov was determined to earn a roster spot during training camp back in January, although he suffered an arm injury and was sidelined for a week. Since camp only lasted two weeks, this setback prevented the 24-year-old from competing for a job, which forced management to make a tough decision and ultimately placed him on waivers as they trimmed down their roster.
While this was a very risky move, the former first-round selection went unclaimed and played three games with the Grand Rapids Griffins before being placed on the club's taxi squad, but he didn't appear in a single NHL game before Saturday night's contest in Chicago. Making an instant impact, the youngster potted two points (a goal and an assist) and was extremely happy to see his hard work finally pay off.
"It's been a very good moment, definitely was working very hard for it," Svechnikov discussed. "I was patient, I just stuck with it, I was hoping and knew it was going to come. The chance was going to come, I was getting ready any minute. It's always hard, but you got to stay pro and [I] came out – did pretty good mentally.
"I worked hard, so thank God it went pretty good."
Now that Svechnikov has played in his first game of the season, the next step for him will be finding a way to remain in the lineup moving forward, which will likely be easier said than done. But since he's already on the coaching staff's radar, the native of Russia is hopeful he'll gain additional confidence as the season progresses and is planning to continue working extremely hard every time he steps into the building.
"Just getting more confident, getting more feel a bit better – only play three games," Svechnikov explained. "So I think it's going to feel better. So, just keep working hard and keep doing [the] right things and playing for the team, and try to win every single game."
Through 21 career NHL games, the left-hander has averaged just 9:18 minutes of ice time, producing three goals, six points, 29 shots on net, 23 hits, 10 blocks and three takeaways.
Witnessing his impressive work ethic, coach Jeff Blashill couldn't be happier to see Svechnikov excel during his first game of the 2020-21 campaign, especially since he was very close with longtime team masseur Sergei Tchekmarev, who passed away on Feb. 19.
"He grabbed it, he did a good job," Blashill mentioned. "I've got lots of time for him as a person. He's a great, great human being, he works so hard. He was real close with Cheek too and just after yesterday's service, I know it meant a lot to him. He talked about that after the game. So it was a good night for him."