Red Wings' Dylan Larkin 'excited' about team's stellar performance in his return from three-game absence
Photo credit:Nick Turchiaro-USA TODAY Sports
The return of @Dylan Larkin was a special night to remember for all those in attendance Sunday, as the Detroit Red Wings knocked off the Vegas Golden Knights 5-2, earning them their first regulation victory since Oct. 24.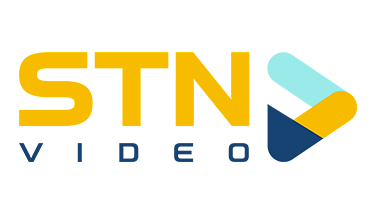 For Larkin, 25, this was his first time back in action since Oct. 30, as he had missed each of the last three games due to personal reasons. Despite being held off the score sheet over his 19:11 minutes of ice-time, his ability to come away healthy and with the victory proved to be far more important factors for the Red Wings' captain.
Considering his presence was sorely missed on and off the ice, having the 6'1″ forward back on the bench with his teammates surely acted as a much-needed spark plug for a team that was playing on consecutive nights – including a late-night trip from Buffalo back home to Detroit during the previous day.
After missing just over a week's worth of games, Larkin revealed his reasoning for taking an immediate leave of absence, stating it was the result of a sudden family emergence. While the top-line center didn't expand on this situation, understandably so, it remains a very sensitive matter that he's asked everyone involved to respect his privacy throughout this difficult process.
"It was a tough week for me personally, I had to be home for a family emergency," Larkin explained following his team's 5-2 victory over the Golden Knights. "I had to be with my family. It's a private matter that I hope everyone can respect myself and my family's privacy."
On the ice, the Red Wings controlled the flow of the game through the majority of all three periods, particularly in the opening 20 minutes, as they scored three unanswered goals to conclude the first frame.
Following up their impressive finish to the first period, this team fueled off its momentum that they carried into the first intermission and excelled throughout the middle frame, controlling time of possession and generating plenty of quality scoring chances as well. In turn, this impressive performance ultimately allowed them to hold a 4-1 lead after 40 minutes, an advantage they wouldn't squander in the third period.
"We played hard tonight [Sunday], @Thomas Greiss was incredible," Larkin discussed. "That second period was probably our best stretch of hockey there. We had a ton of chances, had a ton of offensive zone time. We back-checked hard, got pucks back and then went back into the offensive zone.
"I think we just outworked them and got rewarded with two huge points at home."
Overall, Larkin has appeared in nine games this season, earning 17:53 minutes of ice-time per game – his lowest average since 2016-17 – producing three goals, eight points, 31 shots on goal, eight takeaways, six blocks, four hits and a 52.5% faceoff percentage.
As for where his 5-on-5 offensive results rank among the rest of his teammates, the left-hander is currently tied for the most high-danger scoring chances (14), tied for the third-most points (five), tied for the fifth-most goals (one) and owns the fourth-most shot attempts (23) among all Detroit forwards, according to
NaturalStatTrick.com
.
After enjoying this well-deserved victory over the Golden Knights, the Red Wings are scheduled to continue their current four-game homestand Tuesday, as they'll welcome the 9-1-0 Edmonton Oilers to town. If they're to have any shot of taking down this dangerous opponent, it'll be crucial for everyone to maintain their current performance levels when one of the top teams in the league visits Little Caesars Arena.
"All 20 guys worked hard, it was a team effort," Larkin mentioned. "To see guys get rewarded – it's a great feeling – we should be proud. We have a [four-game] homestand here this week where we've got some tough teams coming in, but we're going to need that [same] effort to consistently come up going forward."