Red Wings Credit Quick Responses to New Composure Developed This Season
After falling flat out of the gate and losing 3-0 against the Carolina Hurricanes on opening night, nearly everyone assumed the Detroit Red Wings would fall back into the same bad habits they displayed throughout last season, although this team has responded extremely well over their last three games.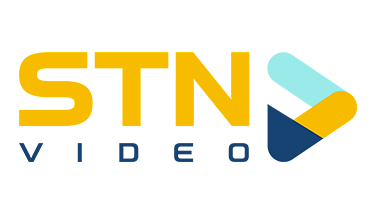 While the Red Wings' encouraging performance has only resulted in a pair of wins through four games, they've remained competitive in each of their last three contests, which is something they've lacked far too often in the past. Though this club hasn't dramatically altered their playing style as of yet, they've done a much better job of staying positive after allowing a gut-punching goal and it hasn't been something that's prevented them from scoring a goal of their own.
In both of their first two wins this season, Detroit didn't waste any time answering after their opponent scored, as they found the back of the net just 18 seconds after Carolina produced its first goal on Saturday and also quickly answered back following Columbus' opening goal on Tuesday night. Referencing this new trend, captain @Dylan Larkin credited his team's ability to instantly bounce back to some of the new skaters that have been pushing everyone to persevere and focus on scoring that next goal.
"We want the puck as opposed to last year – you look up and there's five backs to you, no one's facing the puck, no one's talking, no one wants it," Larkin explained. "This year, the new additions in the back end they're yelling and screaming for the puck, they want it on their sticks, they want to make plays. So it's just so much more comforting."
Putting this mindset on display Tuesday night, the Blue Jackets were the first team to crack the scoreboard, as forward @Boone Jenner ripped one past goaltender @Jonathan Bernier less than two minutes into the second period. But instead of hanging their hands, forward @Tyler Bertuzzi and his teammates took advantage of a power-play opportunity and tied the game up at one goal apiece just two minutes later.
"We got to keep our composure on the bench and that next shift needs to be hard and good," Bertuzzi discussed. "I thought we did that tonight. We didn't get down, and we went back out there, and just did it the right way, and we got rewarded."
Over the offseason, the Red Wings acquired a handful of veteran players like @Bobby Ryan, @Marc Staal, @Vladislav Namestnikov, and @Jon Merrill, which appears to have benefited their young core in a massive way less than two weeks into the regular season.
Considering the 2020-21 campaign has barely begun, there's still plenty of work ahead for this group and it'll be crucial for them to continue utilizing this new mentality as the season progresses. Though there have definitely been signs of growth from the younger skaters, coach Jeff Blashill believes the club's new additions have also played a massive part in this recent success and he couldn't be happier with the approach everyone has been taking so far.
"I think the fresh faces have helped," Blashill detailed. "I think they've helped calm our bench down a little bit. We don't seem to be nearly as excitable as we've been. Is that growth in some of our guys that have returned? Probably. Is that having a lot of guys that [are] new fresh faces and not necessarily wearing the previous year's losses or struggles? Probably.
"We just keep playing and that's the approach I like to take. We try to be as even keel as we can and I think our guys have done a good job of that."