Following the Red Wings at the 2022 World Juniors: December 26 preview
Photo credit:Graphic by Mike Gould
Welcome to the opening day of the 2022 IIHF World Junior Championship!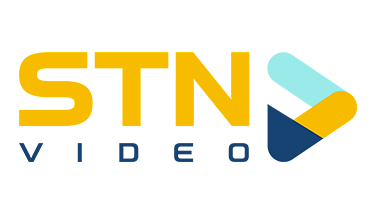 With eight confirmed attendees, the Detroit Red Wings have the second-most prospects at the 2022 World Juniors. Only the Carolina Hurricanes, with 10 representatives, have more.
The following Red Wings draft picks will participate at the tournament:
United States: Red Savage (F), Carter Mazur (F)
Canada: Sebastian Cossa (G), Donovan Sebrango (D)
Sweden: Simon Edvinsson (D), Theodor Niederbach (F)
Finland: Eemil Viro (D)
Czechia: Jan Bednar (G)
Of these eight prospects, only Viro, Niederbach, and Bednar are returnees from the 2021 World Juniors. Bednar did not appear in a single game, serving exclusively as a reserve for the Czechs. Viro picked up a pair of helpers in seven games with the Finns; Niederbach scored two goals in five contests with the Swedes.
The first day of the 2022 World Juniors will see eight different teams in action, with only Austria and Switzerland waiting on the sidelines until Dec. 27. Here's a look at all four games scheduled for Boxing Day, including individual previews for all eight Red Wings prospects slated to dress for the first time in this year's tournament.
Finland v. Germany — 2:00 p.m. ET
If you're a die-hard Red Wings fan up for a full afternoon and evening of World Junior hockey, you'll probably get a lot out of watching these two teams go head-to-head. Otherwise, this might be the game on Sunday's calendar to skip.
Only one Red Wings prospect is expected to take the ice in this game, with defenseman Eemil Viro likely to occupy a third-pairing role for the Finns. Detroit selected Viro in the third round of the 2020 NHL Draft and he's since been moderately impressive as a youngster with TPS Turku in the Finnish Liiga.
Finland's most exciting players might be those still awaiting their NHL draft selections. Joakim Kemell and Brad Lambert are both expected to be high picks at the 2022 NHL Draft and could be the X-Factors in helping Finland have a successful tournament.
Germany has a weaker side now than in years previous, with past stalwarts Tim Stützle, JJ Peterka, and Lukas Reichel too old to compete. Expect Florian Elias to do most of the heavy lifting up front for the Germans.
Russia v. Sweden — 4:30 p.m. ET
Even without Canada and the United States involved, this might be the game of the day. Both these teams look like podium contenders, with Russia's high-octane offense and superb goaltending contrasting with Sweden's well-rounded side.
Detroit has no Russian prospects at the 2022 World Juniors but makes up for it with a pair of Swedes. 18-year-old defenseman Simon Edvinsson is one of the premier players in the entire tournament and figures to be an NHL player with the Red Wings in short order. Theodor Niederbach has a lesser draft pedigree but should be an effective secondary scorer for Tre Kronor.
Edvinsson's primary job in Sunday's game will likely be to shut down Russian sniper Matvei Michkov, who isn't draft-eligible until 2023 but nevertheless looked like the most dangerous player on the ice in his team's exhibition game against Canada on Dec. 23. If anyone in this tournament can do that, it'll probably be Edvinsson. Detroit picked him sixth overall earlier this year for a reason.
If the Swedes can shut down Russia's offense, they'll likely have the upper hand. The Russians made the curious decision to leave all their eligible prospects currently playing in North America off the World Junior roster, including highly-touted young defensemen Yan Kuznetsov, Daniil Chayka, and Artem Grushnikov. Russia's defence looked very porous in Thursday's 6-4 loss to Canada.
Czechia v. Canada — 7:00 p.m. ET
While three Red Wings prospects are expected to be in the lineup for this game, only one is expected to play. Instead of Red Wings prospect
Jan Bednar
, it appears New Jersey Devils draft pick Jakub Malek
will start in goal
for the Czechs.
On the opposite side, it appears Dylan Garand will occupy the crease for the Canadians. It's not entirely surprising to see Sebastian Cossa overlooked after his less-than-stellar performance in Thursday's exhibition game, during which he allowed three goals on 11 shots.
With those two likely on the bench, the only Red Wings prospect on the ice will be Canadian defenseman Donovan Sebrango. The 2020 third-round pick recorded a nice helper on Mason McTavish's game-winning goal over the Russians in exhibition play:
United States v. Slovakia — 9:30 p.m. ET
It's unclear how many Red Wings prospects will participate in the final game of the Boxing Day slate. Both Red Savage and Carter Mazur appeared in Thursday's exhibition game against Finland, but it was a costly play by Savage that ended up lifting the Finns to a 4-3 overtime victory.
The Americans led 3-1 late in the third period when Savage threw this elbow on Finnish forward Joakim Kemell:
Savage was assessed a five-minute major penalty and a game misconduct on the play. Subsequently, the Finns scored twice during the advantage to tie the game in regulation before adding another power-play goal to win the game in overtime with Savage's infraction still on the board.
After Savage's big mistake, it remains to be seen whether Team USA head coach Nate Leaman will use him in Sunday's contest. Mazur will likely remain in a middle-six role against Slovakia.
The Slovaks' only three NHL-affiliated prospects are defenseman Samuel Knazko (CBJ 2020 3rd) and forwards Martin Chromiak (LAK 2020 5th) and Jakub Demek (VGK 2021 4th).