Re-Signing F Bobby Ryan Makes Plenty of Sense For Red Wings
Photo credit:Carlos Osorio, AP
After experiencing another disappointing performance this past season, the Detroit Red Wings will be looking to make several moves this off-season to help this club take a positive step forward in its rebuilding process next season, and one of those transactions should include bringing forward @Bobby Ryan back for at least one more year.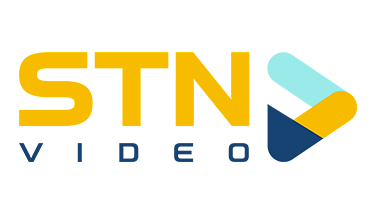 Searching for another veteran presence last summer, general manager Steve Yzerman and his staff took a chance on Ryan, who'd been battling with his sobriety over the last few seasons, signing him to a one-year deal that earned him $1 million. Considering the Red Wings' roster features several talented young skaters, the front office was hopeful the 34-year-old could serve as a leader on and off the ice throughout the 2020-21 campaign and he certainly didn't disappoint.
With the 13 seasons of NHL experience under his belt prior to this past season, the 2019-20 Bill Masterton Memorial Trophy winner utilized the knowledge he's gained to help him mentor some of Detroit's promising young forwards like @Filip Zadina, @Michael Rasmussen, @Robby Fabbri, @Tyler Bertuzzi and even @Dylan Larkin as well.
While Ryan's presence was extremely valuable in the locker room, he didn't get to participate in nearly as many games as he would've hoped to, as he suffered a season-ending upper-body injury at the end of March that ultimately required surgery. Despite being limited to just 33 games, the former Ottawa Senator isn't planning to hang up his skates just yet and has been very open about his preference in wanting to return to Detroit next season.
"The thing I do know right now is I want to play hockey next year," Ryan discussed during his end-of-season press conference. "My immediate focus is to try to get ready to do that. You hope it's Detroit. I'd certainly be open to it.
"I feel like I got kind of robbed of the true and whole experience. If I'm part of the plans, I'd love to be here."
Along with his desire to remain with the Red Wings, Ryan has also spoken about what it's like to serve as a role model on a team that's largely made up of players several years younger than him and how that's a responsibility he'd like to continue with moving forward. So whenever the veteran forward earns the chance to speak with Yzerman and the front office, if it hasn't happened already, he wants to reiterate to them he's comfortable serving in that type of role.
"I think there will always be a place for that," Ryan detailed. "Guys that have been through it age-wise and through some serious ups-and-downs like I have, can always be a sounding board for young guys. When I have my meetings with the brass and Steve [Yzerman], I hope that we talk about that influence as much as the on-ice stuff."
Considering the Red Wings are expected to feature approximately $48.95 million in cap space in 2021-22, according to
PuckPedia.com
, there's no question they could afford to re-sign Ryan to a one-year deal that pays him a similar salary to the one he earned this past season. Since his inaugural campaign ended prematurely, it'd make plenty of sense to provide him another chance to showcase his on-ice skills and see what he's capable of.
Though the 6′ 2″ winger was limited to just 33 games during this shortened season, he still found a way to perform effectively before sustaining his season-ending injury, which saw him produce seven goals, 14 points, three power-play points, 0.42 points per game, 73 shots on goal, 31 hits, 17 blocks and 10 takeaways over his 15:19 minutes of ice time per game.
Digging deeper into his performance, Ryan also played an important role during five-on-five situations this past season, where he generated 38 scoring chances, 14 high-danger chances, a 3.28 xG rate and drew six different penalties, according to
NaturalStatTrick.com
.
In comparison, the former first-round selection averaged 13:31 minutes per game last season, recording five goals, eight points, 0.33 points per game, 43 shots on goal, 41 hits, 13 blocks and 12 takeaways through 24 games. Additionally, he also created 27 scoring chances, nine high-danger chances, a 2.34 xG rate and only drew three penalties during five-on-five situations.
While Ryan may be nearing the finish line of his playing days, it seems he still has some juice left in the tank and wants to continue to help the Red Wings transition back into a playoff contender, making him an ideal candidate to return for a second straight season.