Comparing Lucas Raymond's superb rookie season with past Red Wings greats
Photo credit:James Guillory-USA TODAY Sports
@Lucas Raymond is off to an incredible start in the National Hockey League.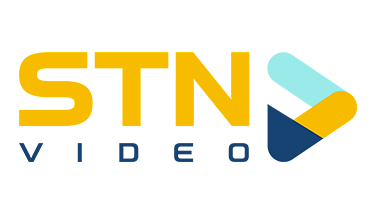 With 32 points in his first 40 NHL games, Raymond is currently tied with @Tyler Bertuzzi (32 points in 32 games) for second place on the 2021–22 Detroit Red Wings scoring leaderboard. @Dylan Larkin leads the team with 36 points in 35 contests.
Raymond has been relied upon heavily to produce offense for the Red Wings. He has been playing alongside both Larkin and Bertuzzi on the first line while also being a key member of the first power-play unit.
According to
Evolving-Hockey
's goals above replacement (GAR) model, Raymond's 3.9 total GAR ranks as the fifth-best figure on the Red Wings this season (behind only Bertuzzi, @Moritz Seider, Larkin, and @Vladislav Namestnikov. Among Red Wings forwards, Raymond's 17:51 average time on ice per game trails only Larkin and Bertuzzi.
The 19-year-old Gothenburg, Sweden product spent parts of the previous three seasons before 2021–22 playing for Frölunda HC in the Swedish Hockey League. In 77 games over those three years, Raymond tallied 12 goals and 30 points — very impressive totals for such a young player in a top-tier professional league.
Without a doubt, having significant professional hockey experience prior to coming to North America aided Raymond in his transition to the NHL. He's already one of the Red Wings' most reliable offensive players and is an
odds-on favorite
to win the Calder Trophy. Goaltender Roger Crozier was the last Red Wing to capture that award, doing so way back in 1965; Jim McFadden, who played his NHL rookie season way back in 1947–48, is the most recent Red Wings forward to win the Calder.
The Red Wings originally selected Raymond with the fourth overall pick in the 2020 NHL Draft. Less than two years later, the Swedish winger is having one of the best rookie seasons by a forward in franchise history. To better understand how impressive Raymond has been in his first year, here's a look at how five of Detroit's all-time greatest forwards fared in their respective rookie campaigns — and how their careers ultimately panned out.
Red Wings captain Steve Yzerman (19, right) sits on the bench next to sophomore forward Henrik Zetterberg (40) during a game in 2003. Photo credit: USA TODAY Sports-Detroit Free Press syndication.
Steve Yzerman
Like Raymond, Steve Yzerman was a fourth-overall pick, although he'd certainly go first in a 1983 re-draft. The Red Wings' future general manager made the jump straight from the Ontario Hockey League into the NHL as an 18-year-old in the 1983–84 season.
Before he wore the winged wheel, Yzerman played his junior hockey with the OHL's Peterborough Petes. In his draft year (1982–83), he scored 42 goals and 91 points in just 56 games. This was enough for the Red Wings to select him with their top pick in the 1983 draft, three spots after the Minnesota North Stars took Brian Lawton first overall.
Yzerman immediately became one of the most talented players on the Red Wings roster, leading the team in scoring in his rookie year with 87 points in 80 games. He outpaced Raymond over his first 40 games, tallying 25 goals and adding 20 assists for a total of 45 points.
Over his 22 seasons with the Red Wings, Yzerman became one of the greatest players in franchise history. He trails only "Mr. Hockey," Gordie Howe, in career goals and points with the team while holding the franchise record for assists with 1,063.
Yzerman captained the Red Wings to three Stanley Cups and was awarded the Conn Smythe Trophy as playoff MVP in 1998. He also captured the Lester B. Pearson, Frank J. Selke, and Bill Masterton awards during his playing career in Detroit. All in all … not bad.
Sergei Fedorov
Sergei Fedorov is one of many all-time great Red Wings players to be selected in the later rounds of the draft.
Back in 1989, the Red Wings took the future "Russian Five" cornerstone in the fourth round with the 74th overall selection. (That same year, they also managed to add Nicklas Lidstrom, Vladimir Konstantinov, Mike Sillinger, Dallas Drake, and Bob Boughner — talk about a masterclass in drafting).
Prior to his NHL rookie season, Fedorov spent four years playing for CSKA Moscow of the Soviet Championship League. In 1989-90, his final season with the club, he scored 19 goals and 29 points in 48 games. Fedorov appeared in 169 professional games in the Soviet Union before he ever played in the NHL.
The Red Wings officially added Fedorov to their lineup for the 1990–91 season. He scored 41 points in his first 40 games with the team and finished the season with 79 points in 77 games, finishing in second place behind Ed Belfour in balloting for the Calder Trophy. Fedorov only trailed Steve Yzerman, who finished with 51 goals and 108 points, in team scoring; Yzerman was in the midst of a six-year stretch where he surpassed 100 points every season.
Fedorov would finish his Red Wings career with 954 points in 908 games. Only Gordie Howe, Yzerman, Alex Delvecchio, Lidstrom, and Henrik Zetterberg rank ahead of Fedorov on the Wings' all-time franchise scoring leaderboard. Fedorov helped the Red Wings win three Stanley Cups, became the first non-Canadian player to receive the Hart Trophy as league MVP, and twice captured the Selke Trophy as the league's best defensive forward.
Pavel Datsyuk
It's incredible to think that the Red Wings selected Pavel Datsyuk in 1998 nearly 100 picks later than the spot where they took Fedorov in 1989.
Detroit snagged Fedorov with a fourth-round pick (74th overall) back when only 21 players were taken in each round. Datsyuk, meanwhile, had to wait all the way until the sixth round of the 1998 NHL Draft to hear his name called — and this was after he'd already been passed over entirely in both 1996 and 1997.
After the Red Wings made him the 171st overall pick in 1998, Datsyuk spend three more years developing in Russia before finally arriving in the NHL for the 2001–02 season. He was 23 years old during his rookie season, older than anyone else on this list was as a first-year NHLer.
Henrik Zetterberg (40, left) and Pavel Datsyuk (13) pose for a promotional photo in 2007. Photo credit: USA TODAY Sports-Detroit Free Press syndication.
Datsyuk kicked off his career as a reliable two-way depth forward on a championship team. He managed just 14 points in his first 40 NHL games but ultimately finished 2001–02 with 11 goals and 35 points in 70 contests — production made even more impressive when considering he averaged only 13:39 of total ice-time per game. Datsyuk ultimately placed fourth in Calder Trophy balloting behind Dany Heatley, Ilya Kovalchuk, and Kristian Huselius.
A two-time Stanley Cup champion and a three-time Selke Trophy winner, the "Magic Man" spent his entire 14-season career with the Red Wings and ranks seventh on the franchise's all-time scoring leaderboard with 918 points in 954 career games. Only Bob Gainey and @Patrice Bergeron have won the Selke on more occasions than Datsyuk, who, along with Gainey, is the only player to win the trophy in three consecutive seasons.
Henrik Zetterberg
Since 2005, the annual NHL Draft has run for seven rounds each year. Back when the Red Wings plucked a fresh-faced Henrik Zetterberg out of the Swedish hockey ranks, the draft didn't end until the conclusion of the ninth round.
Zetterberg became a Red Wings prospect in 1999 with what would today be the sixth-last selection of the draft, remaining on the board all the way until the 210th overall pick. (Radim Vrbata went to the Colorado Avalanche just two spots later).
Undoubtedly the best player not named Sedin selected in the notoriously thin 1999 NHL Draft, Zetterberg spent the three seasons immediately after he was drafted climbing the ranks with Timrå IK in his home country of Sweden. In 2001–02, his final pre-NHL season playing in the league at that point called Elitserien (now the Swedish Hockey League), Zetterberg led Timrå with 32 points in 48 games.
Zetterberg arrived in Detroit in time for the 2002–03 season, immediately after Datsyuk captured the Stanley Cup as a rookie. The 22-year-old Swede made an instant impact with the defending Stanley Cup champions, finishing sixth in team scoring with 44 points in 79 games. Zetterberg critically heated up down the stretch after managing just 17 points in his first 40 NHL contests.
Prior to being named Nicklas Lidstrom's successor as Red Wings captain, Zetterberg won both the Stanley Cup and the Conn Smythe Trophy in 2008, scoring 27 points in 22 playoff games to lead the Red Wings to their 11th championship in franchise history. He spent his entire 15-year NHL career with Detroit and ranks fifth on the team's all-time scoring leaderboard with 960 points in 1,082 career games.
Dylan Larkin
If Gordie Howe was "Mr. Hockey," can @Dylan Larkin be "Mr. Michigan"?
Dylan Larkin (71, right) celebrates a goal with Lucas Raymond (23) during a game in 2021. Photo credit: Rick Osentoski-USA TODAY Sports.
The 25-year-old center was born in Waterford, Michigan on Jul. 30, 1996. After being made Detroit's first-round pick in the 2014 NHL Draft, Larkin spent his draft-plus-one season playing at the University of Michigan and ranked second in team scoring with 15 goals and 47 points in 32 games.
Larkin made his Red Wings debut in 2015–16 and immediately became one of the team's best players. Finally, in 2021, Larkin became the first Michigan-born player to ever serve as Red Wings captain. Raymond has spent much of his rookie season with Larkin as his center.
During his own age-19 rookie season, Larkin led the Red Wings with 23 goals in 2015–16. He finished third on that year's team (behind only Zetterberg and Datsyuk) with 45 points in 80 games. Respectively, 13 and 27 of those goals and points came in Larkin's first half-season with the Wings.
Take a look at the four players who placed ahead of Larkin in the 2015 Calder Trophy race:
@Artemi Panarin
@Shayne Gostisbehere
@Connor McDavid
@Jack Eichel
That's some pretty good company.
Zetterberg, Datsyuk, @Tomas Tatar, @Gustav Nyquist, @Justin Abdelkader, and @Darren Helm are all gone, leaving Larkin as the de facto leader of the Red Wings both in terms of production and experience. He's grown into the role beautifully and, in his first full season as Red Wings captain, is gunning for his most productive campaign to date. With the five games he's already missed taken into account, Larkin is on pace for 40 goals and 79 points in 77 contests this year.
For the second time in his professional career, Larkin will represent Detroit at this year's NHL All-Star Game. Including 2021–22, Larkin has topped the Red Wings' scoring leaderboard in four of the last five seasons.
First 40 NHL games
Lucas Raymond (age 19): 11 goals, 32 points, 0.80 points per game
Steve Yzerman (age 18): 25 goals, 45 points, 1.13 points per game
Sergei Fedorov (age 20): 18 goals, 41 points, 1.03 points per game
Pavel Datsyuk (age 23): 6 goals, 14 points, 0.35 points per game
Henrik Zetterberg (age 22): 8 goals, 17 points, 0.43 points per game
Dylan Larkin (age 19): 14 goals, 28 points, 0.70 points per game
---
Looking to up your fantasy hockey game? DailyFaceoff has the tools you need for both daily and season-long fantasy leagues, including a lineup optimizer, daily projections, and a whole lot more. 
Sign up for the DailyFaceoff tools here.