Rather Than Chasing a Stanley Cup, D Marc Staal Opted For Comfortability With Red Wings
Photo credit:Raj Mehta-USA TODAY Sports
For some players, there are more important things than joining a playoff contender through free agency, and that's exactly what defenseman @Marc Staal had in mind when he decided to re-sign with the Detroit Red Wings on a one-year deal.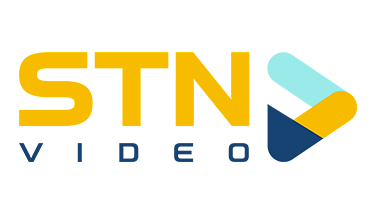 After spending the first 13 seasons of his NHL career with the New York Rangers, Staal, 34, was acquired in a trade by the Red Wings last off-season and was forced to change cities for the first time since making his NHL debut in 2007-08. While joining a rebuilding team is never usually an easy transition, the 6'4″ blueliner made the best of his situation and quickly made some strong connections in his new environment.
Looking back on his inaugural campaign in Detroit, the former first-round selection really enjoyed his time in Motown and ultimately decided to return for another season, signing a one-year deal that'll come with a $2 million cap hit, according to
PuckPedia.com
.
Though Staal could've decided to enter the open market in hopes of potentially joining a championship contender or teaming up with one of his brothers (Jordan or Eric), he opted for the place that felt most comfortable to him and his family rather than taking a chance in free agency.
"You never know what could happen in free agency, for me, it was just a good opportunity to come back into," Staal discussed during his zoom press conference. "I enjoyed my role there last year, that's not to say that maybe it won't happen again in the future with my brothers, but at this time… it was just a decision I was comfortable making."
Similar to his last contract, Staal wanted to have a full no-move clause included in his current deal, providing him with some peace of mind when next season's trade deadline rolls around. Even if he remains with the Red Wings through the entire season, being able to control his future is something that'll be beneficial for himself and his three kids as well.
"It was just important, not to say that I would say no to an opportunity, but with the young family and you never know what's going to be the situation when you get around that time of the year," Staal explained. "To be able to control a little bit at the [trade] deadline was important and Steve [Yzerman] was willing to do that for me and I know I appreciated that.
"You never know what's going to happen, but it's [a] nice thing to have."
Occupying a top-four role on the Red Wings' backend, Staal averaged 18:25 minutes of ice time per game, producing three goals, 10 points, 0.18 points per game, 58 hits, 53 shots on goal, 45 blocks and nine takeaways over 56 games last season.
Set to enter his age-35 season in 2021-22, the left-hander is aiming to build off the success his team generated towards the end of the 56-game schedule and hopes they can continue working extremely hard on and off the ice. With new skaters like @Nick Leddy and @Alex Nedeljkovic headlining this club's off-season acquisitions, the former Ranger believes this organization is on the right path to take a positive step forward in its rebuilding process next season.
"We're moving in the right direction," Staal mentioned. "I think we were pretty consistent last year in our work ethic and the way that we played. Now that [we've] added some pieces and obviously we'll see what happens in the next little while here, but it's an exciting place to be. So, it was just [a] pretty easy decision to be able to sign up for it again."