Player Spotlight -Valtteri Filppula
In today's Player Spotlight, we shine the light on Valtteri Filppula. Unfortunately, as we enter the final stretch of this crazy season, Wings playoffs are a distant possibility. And the natural course of action is to shift our focus to the offseason. That's why it felt fitting to dive a little deeper into the Finnish native. Why? Well, Filppula is in his tenth season with the Wings and it looks like it's going to be his last. While there's no denying that the play of Filppula has been declining,  but before we break down the former Stanley Cup Champion's performances, let's get to know the man a little better.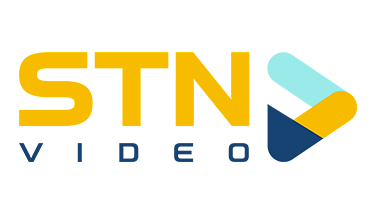 After being selected by the Wings in the third round of the 2002 NHL Entry draft, 'Flip' honed his skills for two seasons with Jokerti Helsinki in the Finnish league. During his tenure in the city with more saunas than cars (True Fact), Filppula made an All-Star game and won a Silver medal in 2002. That's when he turned down the opportunity to be Helsinki's number one center and made the jump to the States to play in Grand Rapids. Flip racked up 20 goals and 50 assists in his lone season with the Griffins,  but once the Finn got a taste of the NHL, he never looked back.
Flip has always been the good ol' steady Eddie with his points and play. His lowest point total was 17 in his rookie season, but other than that he's averaged between 30-40 points in his 15+ years in the NHL. However, there are a couple of outliers. 66 points in the 2011-12 season with the Wings, and 58 points with Tampa in 2013-14. That's why it's so alarming to see the Finnish Wing continue to slide over the past two seasons. Not to mention that there are only nine games left and Flip has only managed 10 points, so it looks like it's going to be three straight seasons of declining production. But let's address the real elephant in the room. Filppula is making $3 million but is going to be an unrestricted free agent in a few months. Wings fans will be the first to tell you that you don't need a magic 8-ball to know the Wings won't likely be resigning their former draft pick. It's disappointing because there's no denying that Filppula is one of the most intelligent players on the Wings roster. His ability to drive the play and dictate the pace with his speed changes is undoubtedly innate. But as everyone always says, "Father Time is undefeated," and with Flip just turning 37, it's safe to say that maybe the legs can't keep up with the mind as well as they used to.
If this is indeed Filppula's last season in Motor City, it has been a hell of a run. The kid from Vantaa contributed 11 points during the Wings Cup run in 2008. Most notably, he notched a huge goal in Game 6 of the Stanley Cup Finals when the Wings defeated the Penguins. Filppula may have played in four different NHL cities, but he'll always be a Wing. Is retirement on the horizon? Maybe. Only he knows the answer to that question. That's why as Filpulla's second stint in Hockeytown likely comes to an end, it would be movie-esque for him to hang up his skates donning the Red and White.