Player Spotlight – Joe Veleno
Photo credit:Jerome Miron-USA TODAY Sports
As Detroit heads to Columbus tonight, Wings fans will be eagerly anticipating their first look at Joe Veleno. The young prospect is expected to make his NHL debut, and given the state of the current season, it's the perfect time to give the youngster a shot. That's why it felt like the perfect time to shine the spotlight on the Québec native.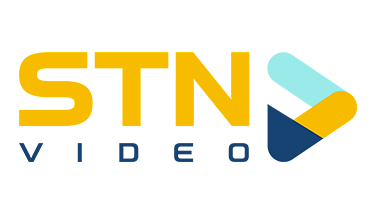 Veleno is only 21 years old, but he's already amongst some elite company. John Tavares, Aaron Ekblad, and Connor McDavid were all awarded 'exceptional status' to allow them to play major junior hockey at age 15. This marked the first time a player from Québec was given this unique distinction. While it's unfair to expect Veleno to take the league by storm like his exceptional status predecessors managed to do. The former Drummondville Voltigeurs' potential is undeniable. Before being traded to the Voltigeurs, Veleno averaged 39 points in his 2.5 seasons with the Saint John Sea Dogs. Saint John traded Veleno for three first-round selections (in 2018, 2019, and 2020) and two second-round selections in the QMJHL draft. While it's never easy to trade a player that helped you win the President's Cup, the haul Saint John got in exchange for the two-way centerman was too much to pass up. Both parties certainly benefited, because Veleno put up 48 points in 33 games to close out the 2017-18 season. Veleno came into the 2018-19 season with something to prove. Mission accomplished. 42 goals, 62 assists, 104 points, and an impressive +63 plus/minus. The Wings selected Veleno 30th overall in the first round of the 2018 NHL Entry Draft, and just like that, another young talent was added to the organization.
While Coach Blashill will be the first to admit that he hasn't seen much of Veleno, the former World Junior Gold medalist is certainly garnering attention from the bench boss –
"Undoubtedly he's changed his body for the good," Blashill said. "He looks thicker, and from what I understand he's gotten quicker because of it, so it's good weight. He's definitely a bigger man than he was a year ago so that's a positive thing. Coaches have told me he's skating and shooting the puck well, so we'll see."
Veleno sustained a concussion while playing with the Malmo Redhawks in the Swedish League, but is likely to clear concussion protocol before tonight's contest. The young man from Kirkland, Québec has been practicing skating with Sam Gagner and Richard Panik, meaning he could be seeing third line minutes. After being told by the coaching staff that he needed to improve defensively, Veleno will be eager to showcase his improvements. It should be noted that it will certainly be beneficial for the youngster to make his debut against the lowly Blue Jackets. Columbus currently sits third in the league for most goals against and 27th in goals for. This may not guarantee Veleno scores and the Red Wings leave with the win, but it's a hell of a lot better than facing Carolina or Florida for his first NHL game. Besides we shouldn't just cheer for Veleno because he's a Wing. We should cheer for him because he said that he is "Anti-Fortnite" and that he'd rather be outside than sitting on the couch playing video games. That's my kind of guy! And in modern times, amongst his age demographic, Veleno truly is the last of a dying breed.