Joining an Inexperienced Roster, Red Wings D Nick Leddy Excited to Add Veteran Leadership
Photo credit:Charles LeClaire-USA TODAY Sports
Making a pretty significant splash before the league-wide trade freeze went into effect on Jul. 17, the Detroit Red Wings took full advantage of the New York Islanders' expansion draft crisis and acquired veteran defenseman, @Nick Leddy.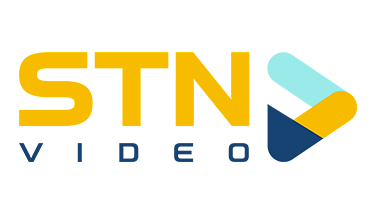 With an abundance of second-round picks in this year's NHL Draft, the Red Wings sent the 52nd overall selection, which was the lowest of their three picks in the second round, along with forward @Richard Panik in exchange for Leddy. In addition, they're also retaining 50 percent of Panik's salary ($1.375 million), according to
PuckPedia.com
.
Leddy, 30, has one season remaining on his seven-year, $38.5 million contract and comes with a $5.5 million cap hit in 2021-22. Though that's somewhat of an expensive price tag for someone who's approaching the back half of their career, Detroit still features over $44.8 million in cap space and it seems the veteran blueliner has plenty to offer at this point of his career.
With defensemen like @Marc Staal and @Alex Biega likely to depart through free agency, the Red Wings were expected to be in the market for an experienced skater this off-season and that's exactly what they'll be receiving in the former Islander. Considering this team's blue line could include several young defenders next season, the 2013 Stanley Cup champion is extremely excited to share all of the knowledge he's gained over his 11-year NHL career.
"I'm excited to be here and really looking forward to this opportunity," Leddy explained during his opening zoom call. "A veteran presence. It's a younger team, obviously, and I've been fortunate enough to be with some winning cultures. I really want to bring that to the Red Wings. I'm just excited for the opportunity."
Over the last few seasons with the Islanders, Leddy served as a leader on-and-off the ice for the club's young defensemen, which is a role he excelled at and was one of the major reasons general manager Steve Yzerman acquired him. Though it's a little early to start predicting line combinations, prospect @Moritz Seider is expected to make his NHL debut next season and could spend a ton of time learning from the veteran blueliner.
"I'm just here to do my best every day and whether it's teaching younger guys or learning from them," Leddy discussed."For me, seeing a guy like @Noah Dobson (who displayed plenty of growth in 2020-21) last year, so to take a younger guy under my wing is something I've tried to do and leading on the ice by example is kind of what I've been all about.
"I haven't seen much of him [Seider], but I would definitely look forward to mentoring him and teach him what I can. I'm excited to learn from him, too."
Making a solid impact during his seventh season in New York, Leddy averaged 21:35 minutes of ice time per game – his highest total since 2017-18 – producing two goals, 31 points, 0.55 points per game, 79 shots on goal, 58 hits, 54 blocks and six takeaways over 56 games.
Helping his team reach the third round of the 2021 Stanley Cup Playoffs, the left-hander averaged 23:06 minutes of ice time per game, posting six assists, 25 blocks, 21 hits, 10 shots on goal and four takeaways through 19 contests.
While joining a new organization is never usually an easy task, Leddy won't be walking into a locker room that's full of new faces as he's previously played with forward @Frans Nielsen and goaltender @Thomas Greiss. With that in mind, there's no question each of them will help him adjust to wearing red and white when training camp opens this fall.
"Nothing but good things," Leddy detailed. "They texted me the day I got traded, Friday, and they said nothing but great things about the organization. The big thing was just welcoming me. This is a change, but I'm excited to be here and I'm really looking forward to this opportunity."