The Vrana trade stands as a highlight of Yzerman's Wings GM tenure
Photo credit:Tim Fuller-USA TODAY Sports
@Jakub Vrana has finally returned to the Detroit Red Wings' lineup — and it looks like the wait was worth it.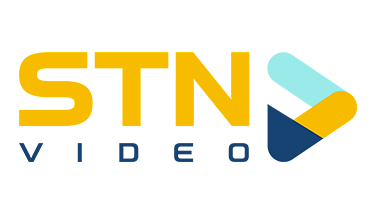 Vrana, 26, missed the first 56 games of the 2021–22 season while recovering from shoulder surgery. He looked like a budding star in his first 11 games as a Red Wing last year, scoring eight goals and 11 points after being acquired from the Washington Capitals at the 2021 trade deadline.
After scoring once in his season debut on Mar. 8, Vrana double-dipped against the Minnesota Wild two nights later (setting a Red Wings
franchise record
in the process). With 11 goals and 14 points in 13 games over parts of two seasons with Detroit, Vrana has been a seamless fit when healthy.
The Vrana trade is one of many excellent moves Red Wings general manager Steve Yzerman has already made since taking the reins in Detroit back in 2019.
In late February, we
looked at
how effective @Robby Fabbri has been since the Red Wings acquired him from the St. Louis Blues mere months after Yzerman took over. At this point, in terms of pure value differential, the Vrana trade arguably surpasses the Fabbri deal from the Red Wings' point of view.
The Vrana and Fabbri deals aren't the only ones that Yzerman can look back upon with fondness. Here's a look back at two other trades — plus a closer assessment of the Vrana acquisition — that strengthened the Red Wings in recent seasons.
Red Wings forward @Sam Gagner (89) skates against the Tampa Bay Lightning. Photo credit: Kim Klement-USA TODAY Sports.
Feb. 24, 2020
In a deadline day deal in 2020, Yzerman sent speedy winger Andreas Athanasiou and AHL depth player Ryan Kuffner to the Edmonton Oilers in exchange for veteran forward @Sam Gagner (10% salary retained) and second-round picks in 2020 and 2021.
Athanasiou was in the final season of a two-year contract that annually paid him $3 million. He ended up being merely a rental for the Oilers, playing in just 13 games with the team (and scoring only one goal) between the regular season and playoffs. The Oilers elected not to tender Athanasiou a qualifying offer in the 2020 off-season, making him an unrestricted free agent.
One of Detroit's most prolific offensive contributors in the back half of the 2010s, Athanasiou topped out with 30 goals in 2018–19. Nevertheless, the deal made sense considering Athanasiou's inconsistency and the Red Wings electing to continue with their rebuilding phase.
Many thought Gagner was strictly a cap dump from Edmonton, but he has become one of the Red Wings' most reliable defensive forwards since being acquired.
Gagner has carved out a role in Detroit as strong penalty killer and a flexible bottom-six forward who can play both center and wing. A ten-time double-digit goal scorer and veteran of nearly 1,000 NHL games, he provides excellent leadership to a developing Red Wings squad.
The Red Wings elected to trade down from pick No. 45 in 2020 and received picks 51 and 97, which they ultimately used on Theodor Niederbach and Sam Stange. While Stange still has plenty of room to grow at the University of Wisconsin, Niederbach already looks like he could be an impact NHLer in the future based on his excellent play in the Swedish Hockey League.
The Athanasiou trade also gave the Red Wings an extra 2021 second-round pick to swap for @Nick Leddy, who has spent much of the year as @Moritz Seider's partner and should command a solid return at the upcoming deadline.
After leaving the Oilers as a free agent, Athanasiou signed with the Los Angeles Kings. He has nine goals and 14 points in 22 games this season as part of a surprising Kings squad that appears likely to return to the playoffs for the first time since 2018.
Red Wings forward @Jakub Vrana (15) celebrates his four-goal game against the Dallas Stars in 2020–21. Photo credit: Raj Mehta-USA TODAY Sports.
Apr. 12, 2021
The Red Wings have made big moves at each of the last two trade deadlines.
In 2020, it was the Athanasiou deal. The following year, the Red Wings received @Jakub Vrana, @Richard Panik, a 2021 first-round pick and a 2022 second-round pick from the Washington Capitals in exchange for 6'5″ goal-scorer @Anthony Mantha.
Mantha looked to be part of the Red Wings young core but struggled in the 2020-21 season (along with the rest of the team) with just 11 goals and 21 points in 42 games. Less than six months before making the trade, the Red Wings signed Mantha to a four-year contract extension carrying an average annual value of $5.7 million.
In Vrana, Yzerman obtained a legitimate top-six winger with high-end skating ability and puck skills. With 25 points in 39 games for the Capitals in 2020–21, Vrana's production was similar to Mantha's; however, Vrana is 17 months younger and came along with high-end draft capital.
Immediately upon joining the Red Wings, Vrana excelled with 11 points in 11 games. In August, he was rewarded with a three-year contract at an AAV of $5.25 million ($500k cheaper than Mantha).
During the Wings' 2021 training camp, Vrana injured his shoulder and subsequently missed the first 56 games of the season. He continued on his torrid pace after returning, however, scoring three times in his first two games of 2021–22.
Mantha has also missed much of the season due to injury, appearing in just 15 of Washington's 60 games. The 27-year-old winger has 16 points (seven goals, nine assists) in 29 contests with the Capitals since the trade.
Yzerman used the first-round selection Washington provided as part of a package to move up to pick No. 15 at the 2021 NHL Draft. At that spot, the Red Wings drafted Edmonton Oil Kings goaltender Sebastian Cossa, who is currently one of the top prospects at his position in the sport.
The Capitals' 2022 second-round draft selection remains in the Red Wings' possession. Panik became a New York Islander last summer as part of the transaction that brought Leddy to Detroit.
Red Wings goaltender @Alex Nedeljkovic (39) tracks the puck against the Buffalo Sabres. Photo credit: Raj Mehta-USA TODAY Sports.
Jul. 22, 2021
In the days leading up to the 2021 NHL Draft, the Detroit Red Wings acquired the signing rights to 25-year-old RFA goaltender @Alex Nedeljkovic from the Carolina Hurricanes.
Somehow, all it took to acquire Nedeljkovic from Carolina was pending UFA goaltender @Jonathan Bernier (who ended up signing with the New Jersey Devils) and a single 2021 third-round pick.
Nedeljkovic subsequently signed a two-year contract with the Wings carrying AAV of $3 million. Bernier would never play a game for Carolina and signed a two-year deal with the New Jersey Devils six days later.
A second-round pick of the 'Canes back in 2014, Nedeljkovic was a highly-touted prospect in junior but took several years to develop into an NHL-caliber goaltender. In 2020–21 he finally broke through and started 23 of Carolina's 56 games.
Nedeljkovic finished third in Calder Trophy voting after posting a .932 save percentage, a 1.90 goals-against average, and a 15–5–1 record in the regular season. He also started nine playoff games (winning four), posting a .920 SV% and a 2.17 GAA as the Hurricanes made it to the second round.
It certainly looked as though Nedeljkovic had earned the No. 1 job in Carolina, outplaying established veterans @James Reimer and @Petr Mrazek all year. Instead, the Hurricanes elected to move forward with @Frederik Andersen and @Antti Raanta in 2021–22 after failing to come to terms on a new deal with Nedeljkovic.
Bernier was one of few bright spots for Detroit in his three seasons with the club, but it was time for the team to move forward with a younger option. It's not often Calder-nominated players are traded after their first year, and at such a low price.
Nedeljkovic has had an up-and-down debut season in Detroit. In his 34 games with the team prior to the All-Star break, the 26-year-old goaltender posted a 13–13–5 record and a .911 save percentage; since then, he's gone 2–4–1 with a dismal .852 SV% in eight appearances (with
this goal against
indisputably the low point of his Red Wings tenure to date).
Even with his recent struggles, Nedeljkovic was a great addition for a young Red Wings team. If he can recapture his previous form down the stretch and into next season, he could stick around beyond his current contract and help the Red Wings take another step toward contention.
---
---
Looking to up your fantasy hockey game? DailyFaceoff has the tools you need for both daily and season-long fantasy leagues, including a lineup optimizer, daily projections, and a whole lot more. 
Sign up for the DailyFaceoff tools here.